Aside from the new texting benefits that come out of the Apple iOS 14 update, a slew of other handy features are shaking things up.
With a major emphasis on being helpful and personable to their users, Apple's latest software update takes familiar things we already do and makes them easier to reach. It also checks off the list of items we wish our smartphones would fulfill. Ultimately, it's the ultimate update.
Here's what iOS 14 reimagines and puts into effect for us:
App Library Organization & Home Screen Widgets
As you can see from the title image above, the home screen of the iPhone looks completely reorganized. All your apps are now automatically bunched in categories that make sense with their functions, and your most used ones are one tap away. You can also add widgets to your home screen, which gives you more useful information without having to further scroll. The widgets are customizable, so you can change their size and placement on your home screen. Resources that were once a bit hidden as soon as you unlocked your phone are now accessible in an instant.
Compact Calls & Picture In Picture
Ever been disrupted by a pesky call you just had to pick up while doing something else on your phone? And in taking the call, you no longer see anything else on your screen? Well, now, with 'compact calls' and 'picture in picture' features from iOS 14 you don't have to worry about that moment. Compact calls allow you to still browse about your business while taking a call from your iPhone, FaceTime, and third-party apps by minimizing the incoming call display. It's compact and doesn't take up your full screen. Picture in picture also allows you to keep watching media or go on FaceTime while using another app. In these two new features, you don't have to sacrifice one thing for another. In iOS 14, you can multitask in one place without interruption.
Friendlier Siri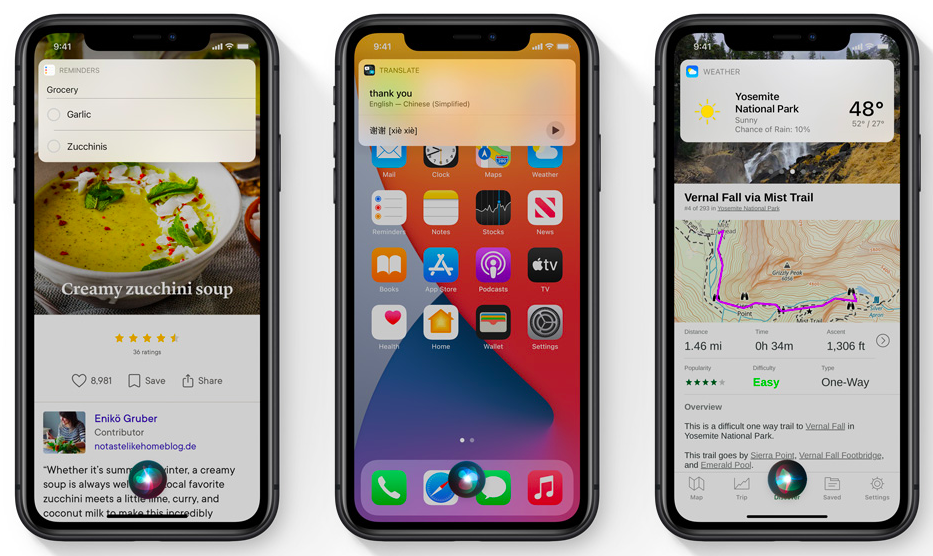 Though Siri's always been a friend, Siri could really takeover your entire cell space. Now, with the new compact design similar to 'compact calls', Siri merely appears at the bottom of your screen as a colorful orb. This means you can still go about your usual while speaking to Siri. On top of the new compact design, Siri has over 20x more facts than three years ago, can send audio messages to any of your contacts, and can add cycling directions to your desired destination if you happen to bike. Now that's a BFF.
Home App Intelligence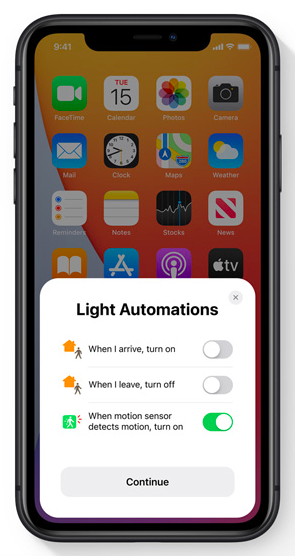 The iOS 14 update doesn't stop at just tasks you do directly in your phone, but also changes the way you experience life at home. If you add the new HomeKit accessory to your iPhone, you're able to adjust light automations as seen in the image above as well as set your lights to change color temperature during the day.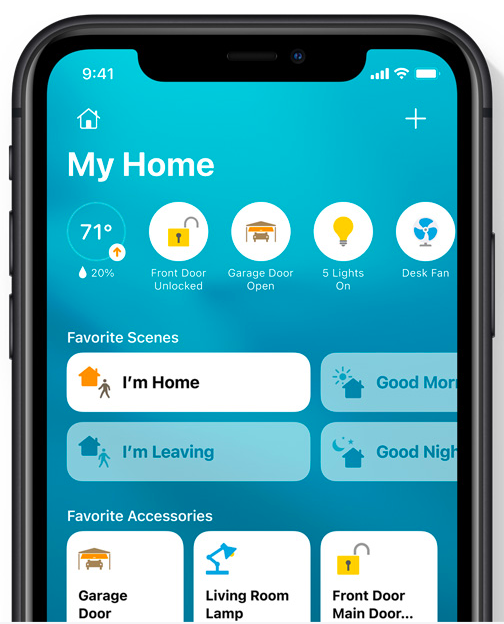 You can pay attention to what you need to access first in the reimagined Home app, and quickly place control over what needs change. Activity Zones can detect where your home surveillance cameras can point to, and will alert you when there's motion in those areas. Another brilliant feature to note: people you've tagged in your Photos library can now be identified from your home video or doorbell camera. You choose whether to let them in or not.
Unlock Your Car From Your Device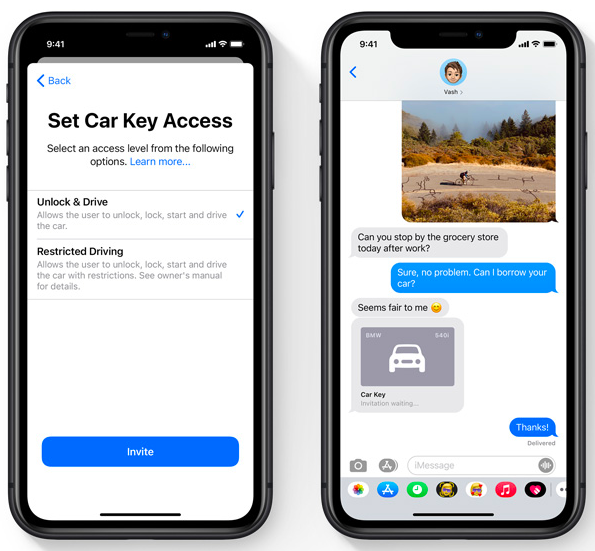 The perfect harmony of automobile and technology. Now, with select 2021 new car models, you can unlock and start your car simply using your iPhone with iOS 14 and CarPlay. In your phone's Wallet app, you can store your virtual car keys. On top of that, you can share your keys with friends or family as seen in the images above. This function works for up to five hours even if your phone battery dies. CarPlay also supports new app types such as parking, electric vehicle charging, and quick food ordering. Does it get more convenient than this?
Take A Screenshot Faster!
It does get more convenient. For those of us who appreciate the smaller miracles of Apple, now with iOS 14 you can take a screengrab just by tapping the back of your device. Isn't that something. Instead of forgetting which side button to press at the same time, you can now just double or triple tap your phone's rear. To enable the Back Tap feature, go to: Settings -> scroll down to Accessibility -> tap Touch -> scroll down until you see Back Tap -> enable whether you want Double Tap or Triple Tap -> try it out.
As you can see, Apple's latest iOS 14 update allows you to breathe easier while stressing and worrying about things you can't control. It's time to take back some form of control and download this transformative update if you're an iPhone user.