More than ever before, Apple's iOS 14 update brings many exciting changes to the texting experience.
This update features a large focus on redesigning how we can communicate with one another through iMessage and group chat dynamics. "I didn't see your text" can no longer be used as an excuse, as iOS 14 implements changes that make every text known to the recipient.
Let's dive into iOS 14's new operating system and what it means for the future of Apple's Messages.
Pin Conversations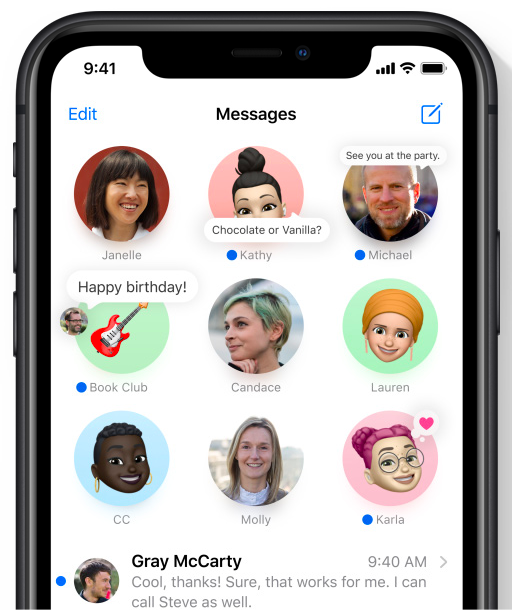 Remember MySpace's "Top 8"? Well, Apple just blew that nostalgia out of the water with the ability to now pin the important conversations. In your Messages, you have the ability to mute or delete a thread when you swipe left. With iOS 14, you can now swipe RIGHT to pin that conversation (which will appear at the very top of your Messages screen). You can pin up to 9 conversations, making it easier to get to the people and threads you want access to first.
Give Your Group Chat A Display Pic
For group Messages, you can add more than just a group name with the iOS 14 update. You're now able to add a group photo – whether it be something out of your photo library or a particular emoji. This gives your group a recognizable logo or cover art.
Mention Your Homies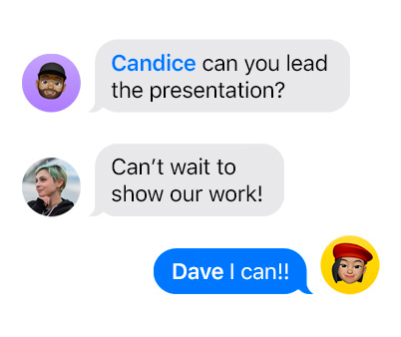 On the topic of group chats, another wild feature to come out of iOS 14 is the ability to mention a specific person in the thread which will notify them instantly. We all know those people in our group chats that disappear for hours (or days) on end, but with this new feature they'll be prompted to reply much quicker. To get someone's attention in the group chat, here's what you'll need to do: simply type their name and Messages will make their name gray -> tap on their gray name -> their icon will appear -> tap on that -> their gray name turns blue and animated -> type out the rest of your message and send. Alternatively, you can just type the @ symbol followed by the person's name to alert them in the same way!
Use Inline Replies
Instead of scrolling up your chat endlessly to find that specific message from someone you wanted to reply to or make reference to, you can now use inline replies to make the job easier. Here's how to do it: find the specific comment from the other person that you want to reply directly to -> press and hold down on it -> choose 'Reply' from the menu -> type and send your message. In this way, your reply will be shown just underneath the message you're responding to as opposed to the bottom, and most recent, conversation texts.
Add New Memoji's and Stickers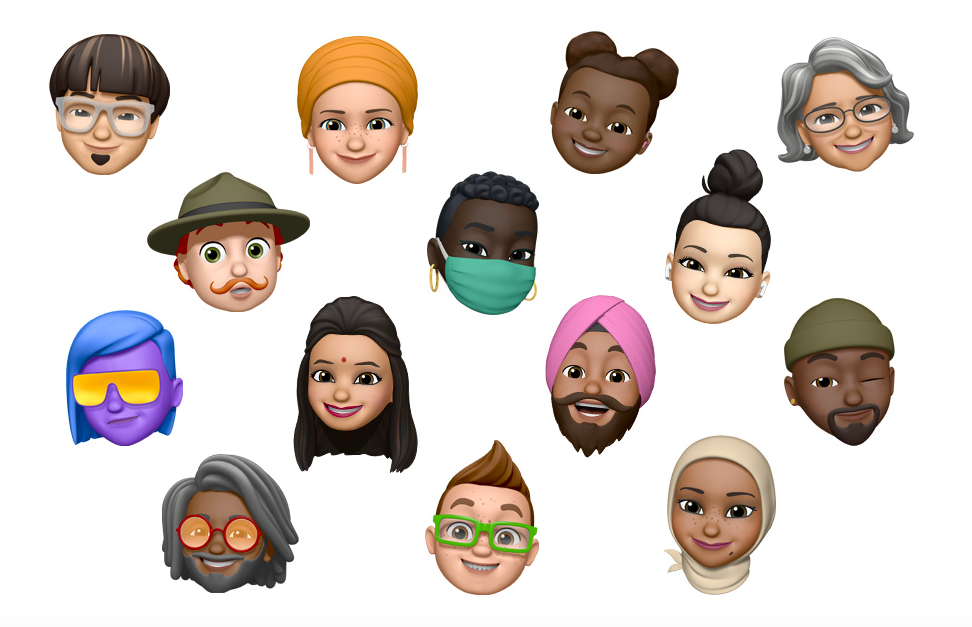 Reap the diverse benefits of Apple's iOS 14 update when it comes to your Memoji style. There's new age options, over 20 new hair and headwear styles, and even masks to reflect the current times. How very 2020. These Memoji's can take center stage as your Messages display icon.
Filter Out Unwanted Messages
This isn't necessarily a new feature stemming from iOS 14, but most people don't even know about it. Often times, we don't want unusual or unknown messages from strange numbers flooding our normal Messages app. To ward these off, just: go to Settings -> Messages -> scroll down to Filter Unknown Senders -> turn it on. This will group any unknown number messages you may receive into a separate channel on your Messages app.
As you can see, texting most definitely did change forever with Apple's iOS 14 update. With more emphasis on group message customization, tracking important conversations, and versatility of Memoji's, this update gave the frequent texter even more to talk about.
Check out this video for more on the new Messages features: