Instagram filters are the millennial-gen Z windows to the soul.
We see daily Instagram stories of people exploring new lenses, paving the way for digital creators to create new camera effects and facial morphing strategies. Particularly while in quarantine, filters have become another source of entertainment for social media savvy people to express themselves with. They're just another phenomena you can take advantage of from the comfort of your home.
We're sure you encounter many nuanced filters while flipping through Instagram stories, but we've cherry picked a few that truly stand out from the crowd. The level of weirdness, creativity, and nostalgia is strong. Get ready to meet some of the wildest Instagram filters out there.
Ever wanted to look like a portrait piece of ancient artwork? Honestly, we never thought about it before but it's a good look. With the Peekaboo Portraits filter, you're able to align your eyes and nose to meet a selection of portraits of figures from the olden days. Just tap your screen to change the painted subject you see yourself in. Instantly, you become a masterpiece. The best part is how realistic they can look. Now that's some fine art.
Shrek Princess Fiona and Baby Yoda Star Wars by @iamrusslme
Two iconic green characters we didn't know we needed back on the gram until now. Turn yourself into the most harmless green ogre mashup of Shrek and Princess Fiona or the iconic meme-able baby Yoda and enjoy every second of the result. All we need is Kermit the Frog now.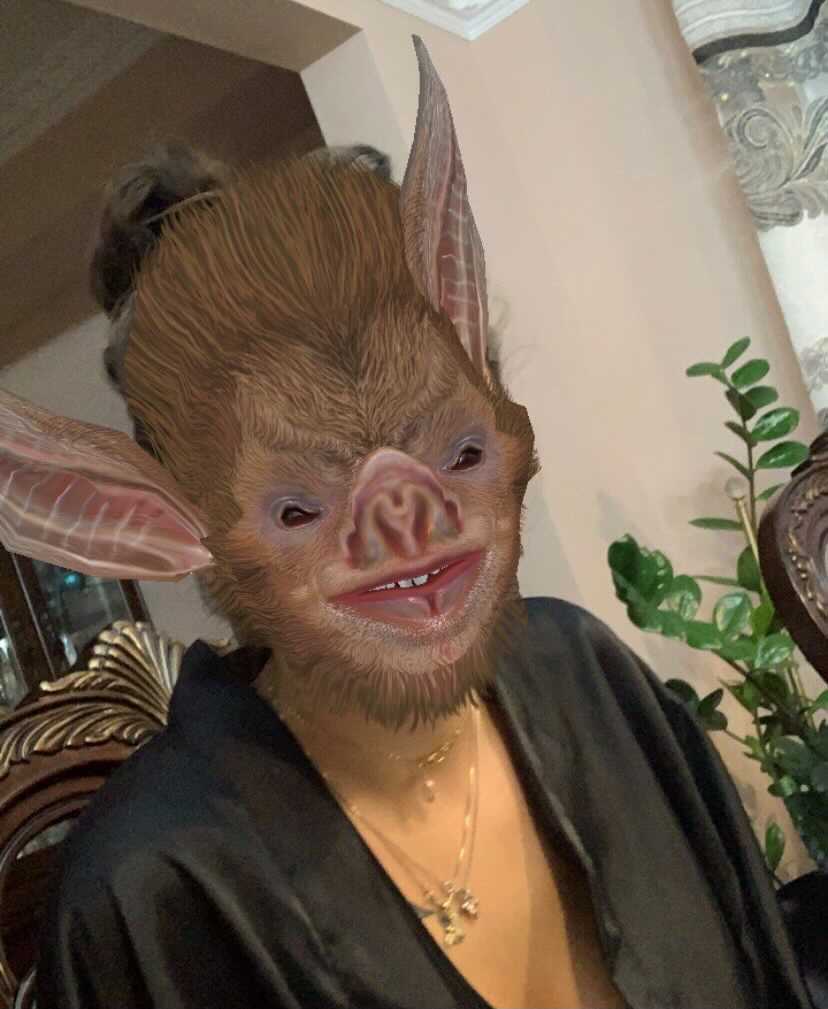 Now for something completely different. This face changing filter is less cute and a lot more freaky. What appears to be a bat, this filter allows you to turn yourself into a nocturnal monstrosity. If you think you look terrible when you wake up in the morning, just slap on this filter for a gentle reminder that you are beautiful.
The nostalgia and the makeup are strong in this one. Relive your glory days of owning Bratz dolls by being one on Instagram. This filter gives your face an exaggerated lip, eye, and gloss which transforms you into a cartoon doll. Stunning? Disturbing? Polarizing? You be the judge, and the brat.
The more masculine version of the Bratz doll, Handsome Squidward is another leading competitor of free plastic surgery provided by Instagram. This filter goes without saying anything, as we can't find the words to describe how out-of-the-box this facial morphing avatar is. We don't even seen Squidward in it. But we appreciate it nonetheless.
Moving on from facial modification, this filter works like a game designed for you to guess what each nonsensical sentence is really trying to say. Repeatedly sounding out the words provide comedic relief to a long day. You have 10 seconds to sound out random words which create a statement with meaning. Often, you're left stumped without the answer. A true challenge, but a really fun time.
Celebrity Guess by @jayablue
Much like 'guess the gibberish', this filter is another challenge that requires you sound things out. Except, this time around, it uses visual cues that make up the name of a celebrity. As the countdown plays, you sound out the pictures to match syllables or names that the famous figure goes by. It's an A-list game, and you won't be able to say the celebrity's name ever again without thinking of the objects they're made of.
It's not an acid trip, it's just a filter. This effect will outline either yourself or what your rear camera sees to create a graphic double version of everything in sight. It gives off a hallucinogenic vibe that might make some wish they experienced life like this all the time. While being equal parts arty, this filter distorts your perception on what you normally see.
Give these a try, because #nofilter was so 2019.