Wing is the modern phone carrier that's nice to you, and that has a lot to do with our customers who are nice to us as well.
During this tough year, we've seen many new customers find comfort, affordability, and consistency in our services that remained unchanged during the pandemic. Some new customers took to social media platforms like Instagram and Twitter to express their personal positive experience using Wing. It's great to see the reach and diversity we have among people of different ages and demographics, which we'll show in this short article.
Wing experiences vary across the board, but these upcoming people share one thing in common: trust in our service. Let's see what Wing meant to them and how we changed their mobile experience for the better.
A Mother's Day Gift – @natashadelort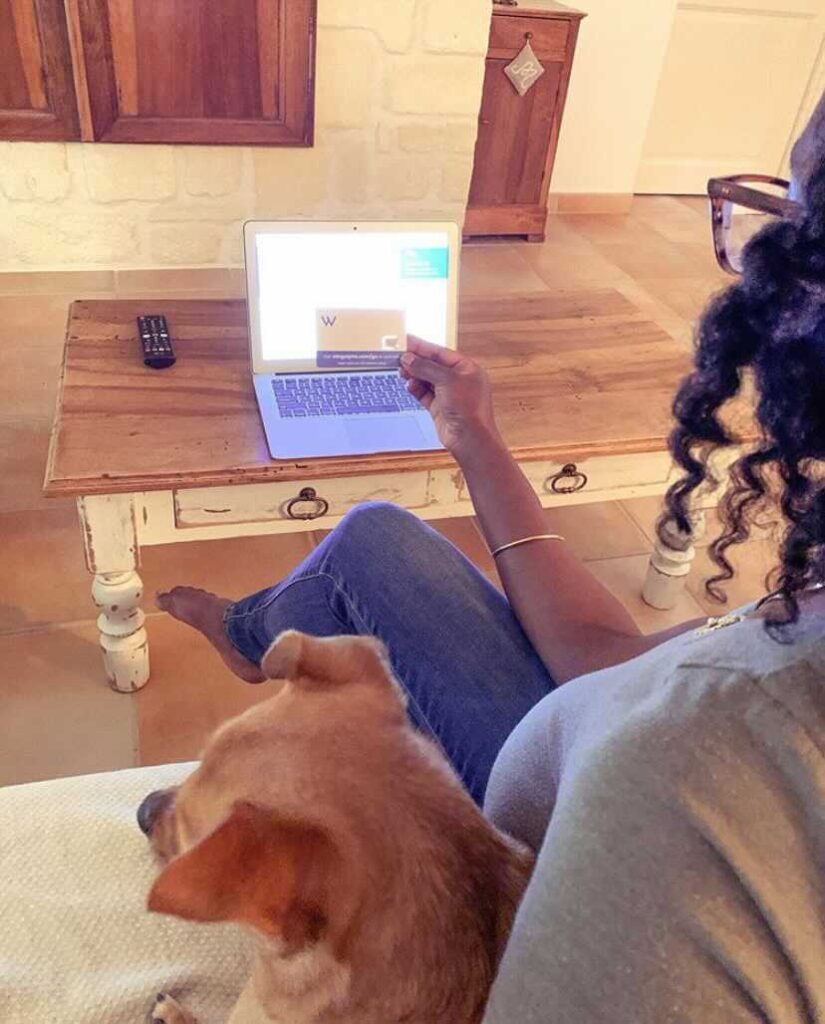 On Mother's Day, one of our new users gifted herself with Wing because she wanted to save more while still having the same phone features she's always been used to having. She's tech savvy, so she enjoys the fact that Wing's customer support can be completely accessible through text. An added bonus for her was the speediness of the switch, only taking her less than 10 minutes to join our network from her home. Joining Wing on days already worth celebrating makes for a little extra cheer.
Switching is a Breeze at the Beach – @swetacs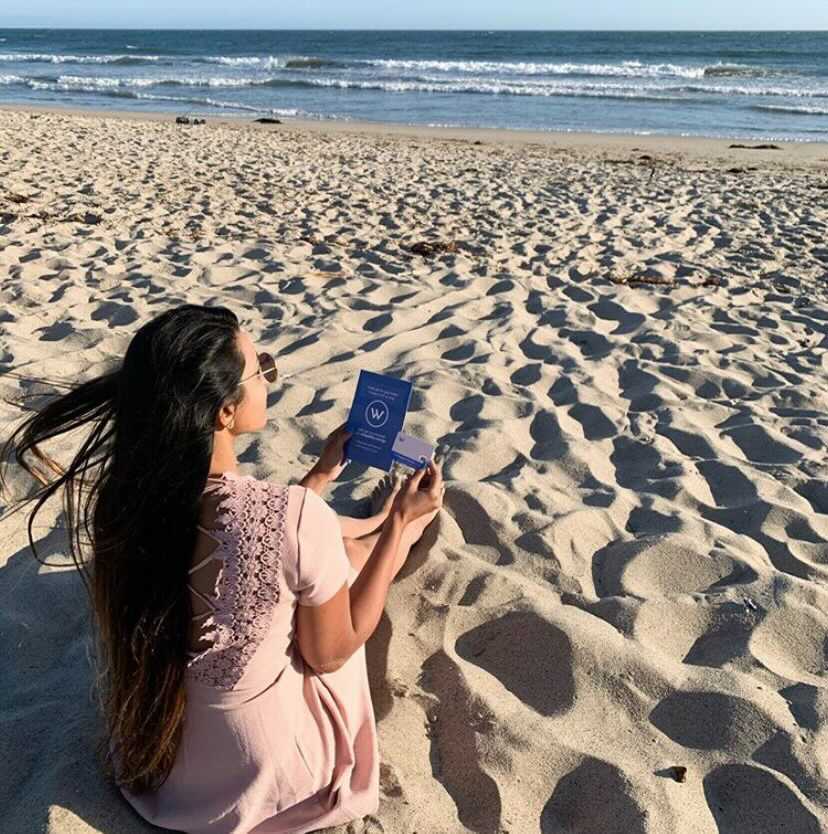 Another new Wing user from California took to the sandy beach to proudly highlight her Wing activation kit + free SIM card. This user expressed that joining Wing was a summer highlight, and perfectly accompanied that statement with a waterside photo of our products. She said that, "with this quarantine, unemployment/low hours at work, it's important now more than ever to try and save money without compromising on quality", which really stood out to us because it highlights our main goals: affordable plans and quality products. The sun and savings were both high that day.
Family First – @trainwrecksandbelles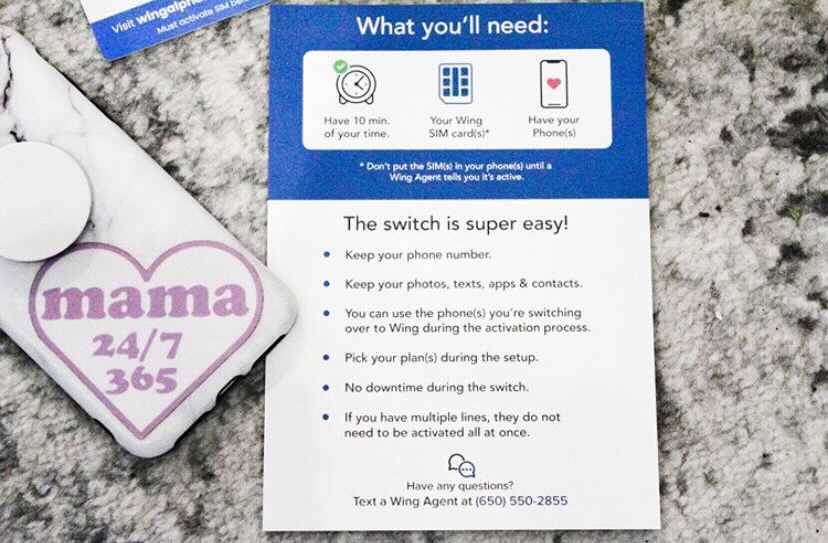 We can't help but support our mama's that work 24/7, 365 days a year, so this shoutout from a new Wing user in Texas fell perfectly in line with our family plan features. During the pandemic, this new user discovered that her family's phone bill was one of their biggest expenses. She didn't want to give up her phone coverage or features, so she settled on the security of Wing to make her family's plan a lot cheaper without having to sacrifice anything. She was enthused by the fact that switching over is done within 10 minutes of texting alone, and even more pleased she didn't have to take her two toddlers out of the house to a phone store. From our family to yours.
The Quick Millennial Switch – @moniqueramosdp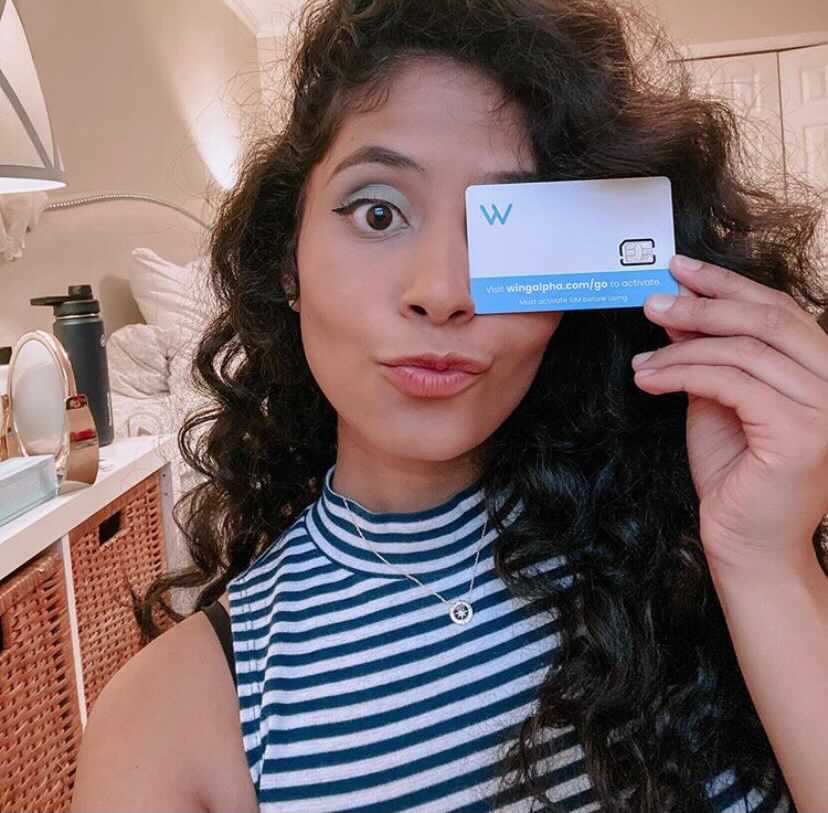 This young new Wing user from Virginia didn't just have fun covering her eye with our SIM card for nothing, she shed light on our phone bill savings of $650 per year! She went on to praise the 10 minute switch, which we really found to be a key beneficial factor, often mentioned from our new users that sets us apart from the crowd of other carriers. We also just love the way she coordinated her blue shirt and makeup with her Wing SIM. This truly was a great match.
Aesthetically Pleasing & Delicious – @the.blonde.and.co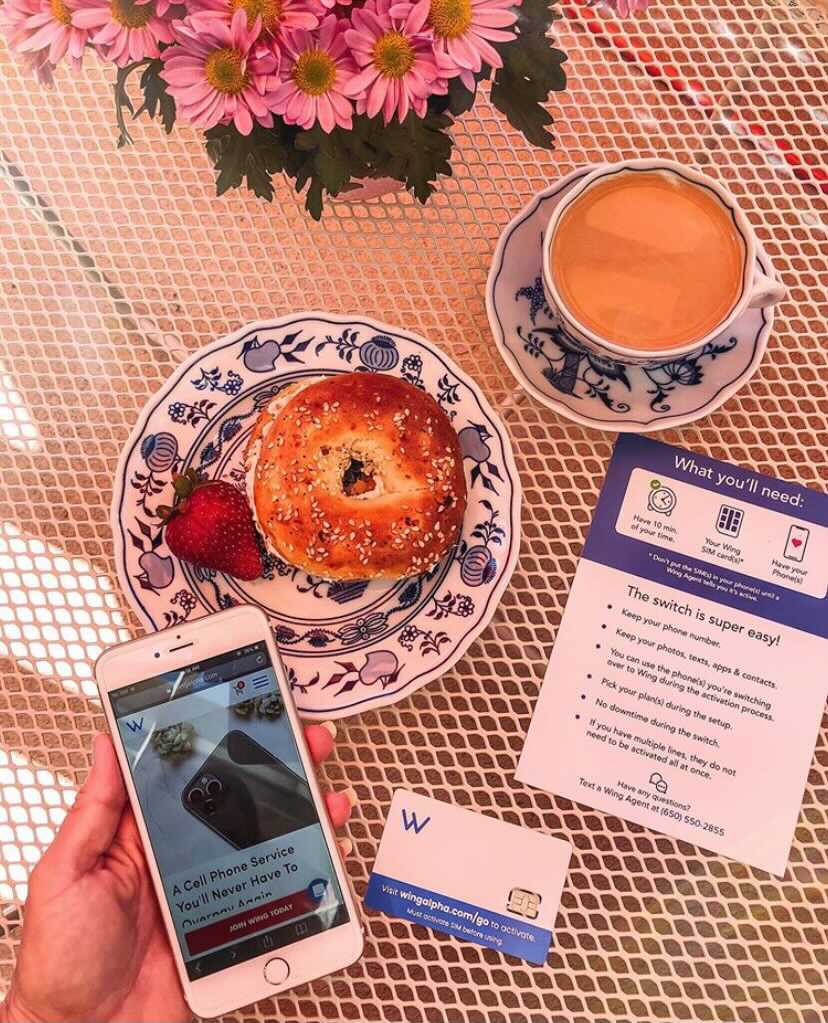 Yum. This new Wing user from California went above and beyond to create a food story of her switch to Wing. Paired with an everything bagel with what looks like cream cheese, a single strawberry, and a cup of coffee with fresh flowers above, she personalized what it means it have a snack time switch. Aside from the imagery of the Instagram post, this user mentioned how stress-free our customer support was and that all her questions were answered with ease. Take a bite out of THAT bagel.
A Relaxing Wing Experience – @brendaizelgonzalez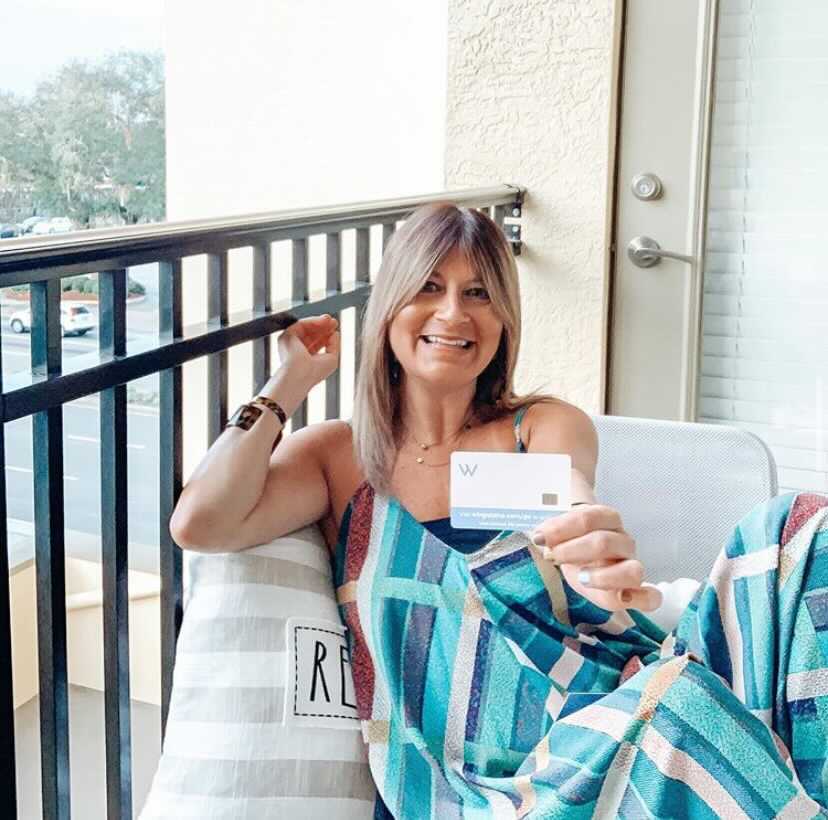 Comfy in her balcony throne, this Floridian Wing user shared her positive experience joining Wing by deeming it "relaxing". She mentioned the popular 10 minute switchover and how she didn't get locked in while it took place. Cellular freedom is now in her hands.
Taking the Experience to Twitter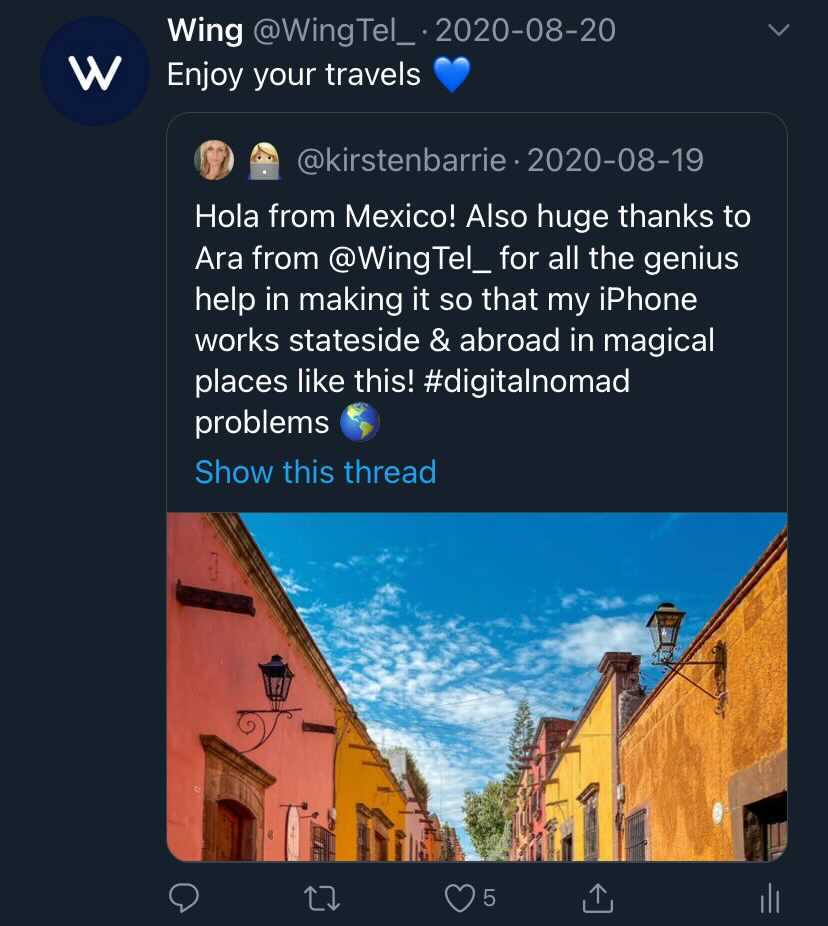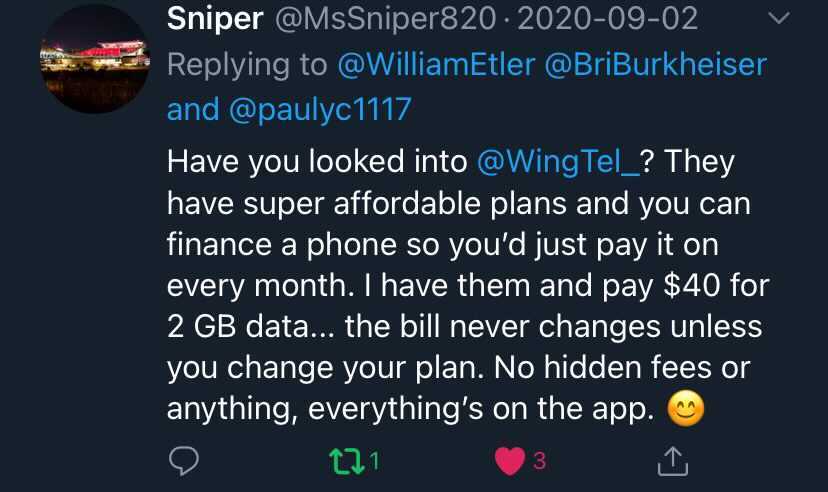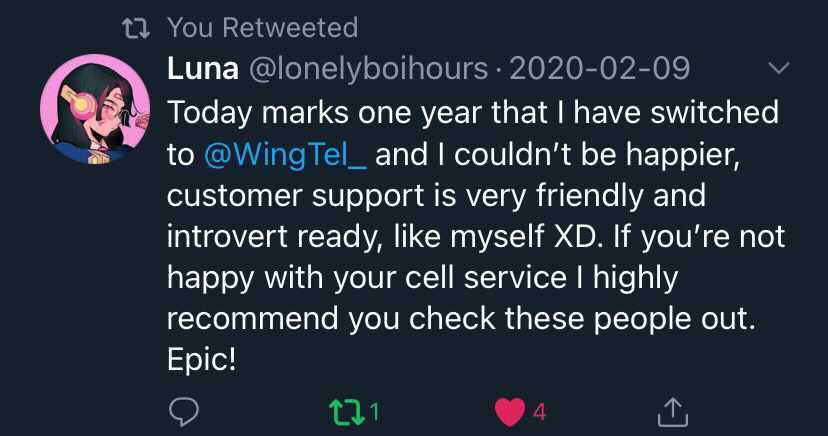 Whether on Instagram or Twitter, our Wing users aren't shy to share their positive experiences with us. And, as this year comes to a close soon enough, we look forward to more moments like these in 2021.