Today marks another brilliant launch from the minds at Apple.
Circling back to Apple's 'Time Flies' event last month, many spectators were left on the edge of their sofas regarding the hush of the iPhone 12. Now, rumors and whispers of the latest smartphone are defeated by the official launch today. Honestly, the announcement was worth the little extra wait.
Without much of an introduction, let's get into all the additions, spectacles, and tweaks that Apple has shared.
iPhone 12 & iPhone 12 mini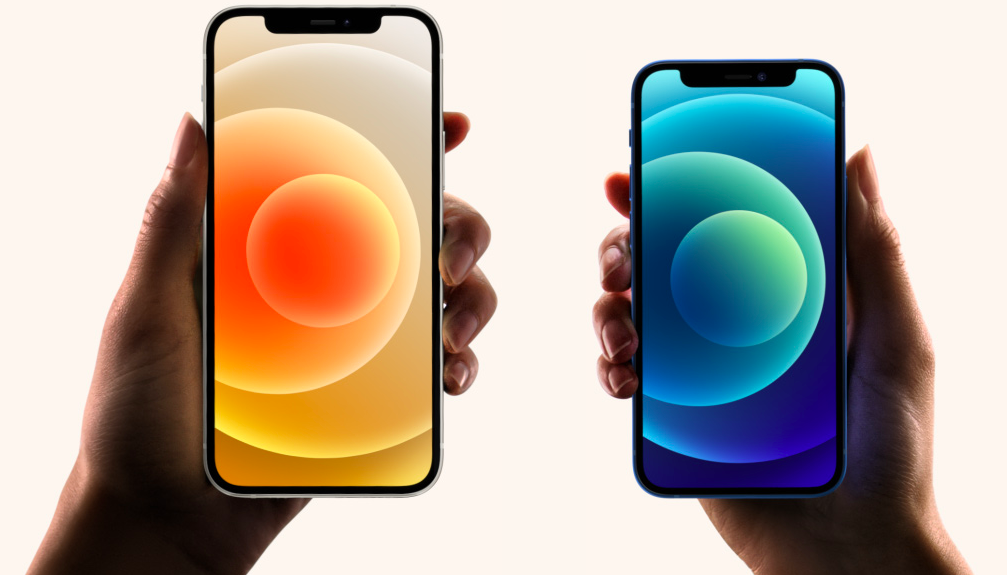 Arguably the most exciting news to come out of the Apple event today were the latest smartphones including the iPhone 12 and iPhone 12 mini. These smartphones are equipped with the latest 5G technology, higher quality video streaming, and new smooth, flat aluminum edges (making them look like true phones from the future). While both smartphone models are equipped with the same core processors and OLED Super Retina XDR display, the iPhone mini is the baby to the parent iPhone 12 due to its display size of 5.4 inches compared to the 6.1 inch display. Both come in five fresh colors: black, white, product red, green, and a vibrant blue.
Who knew we needed the iPhone 12 mini in our lives but, due to its popular handheld size reminiscent of earlier beloved models of the iPhone, it's sure to be a popular choice. These new smartphones include a brand new ceramic shield cover glass making for a 4x better drop performance, the A14 Bionic chip with its fastest CPU in any smartphone, and new dual-camera system providing better low light and computational photography.
Speaking of photography, the Wide and Ultra Wide cameras are light mode friendly, and the Wide camera actually brings in 27% more light than ever before. Night mode senses when the frame lighting is low, kicks in automatically, and is enabled on the front camera (making nighttime selfies look more bright and beautiful). Deep fusion occurs in mid to low light and picks up intricate details within a frame by analyzing multiple exposures. Smart HDR 3 brights out rich elements of the background of a subject while keeping the subject in detailed frame, while also using machine learning to recognize scenes and adjust sharpness if needed. Just take a look at some of the crazy cool photos shot from the iPhone 12!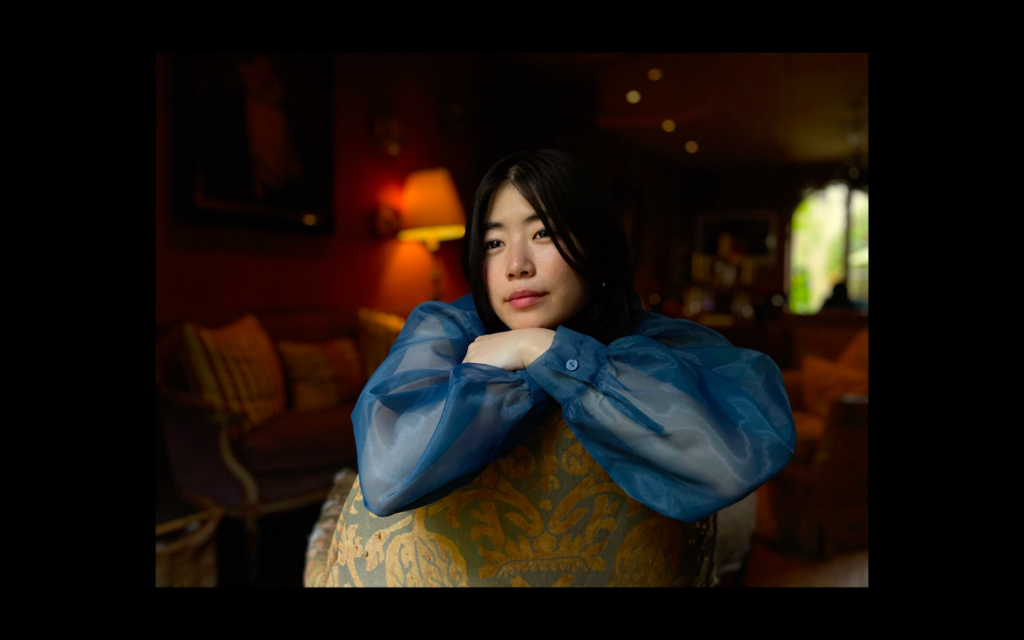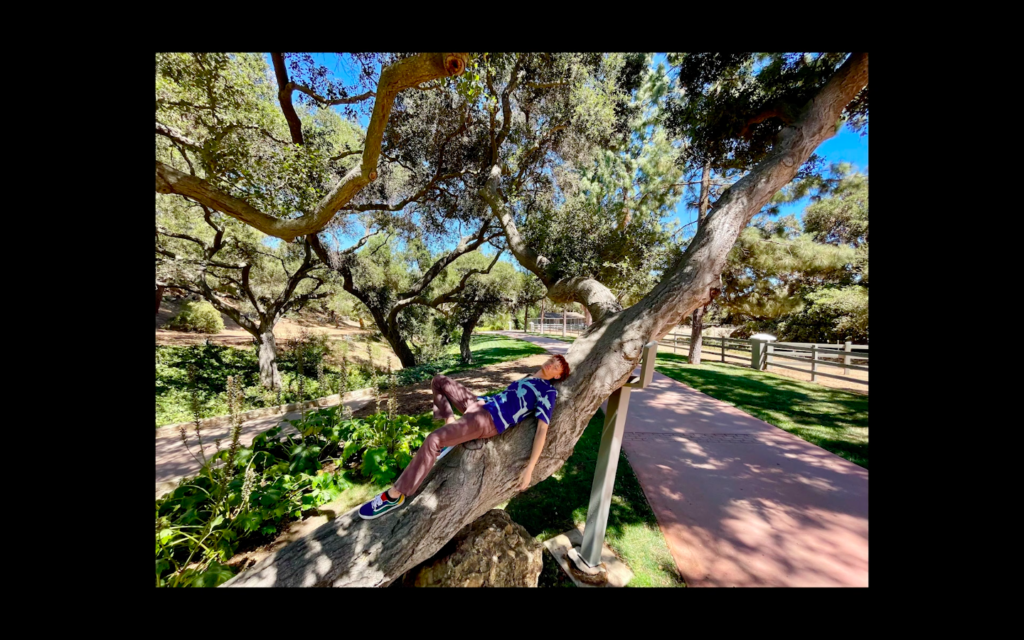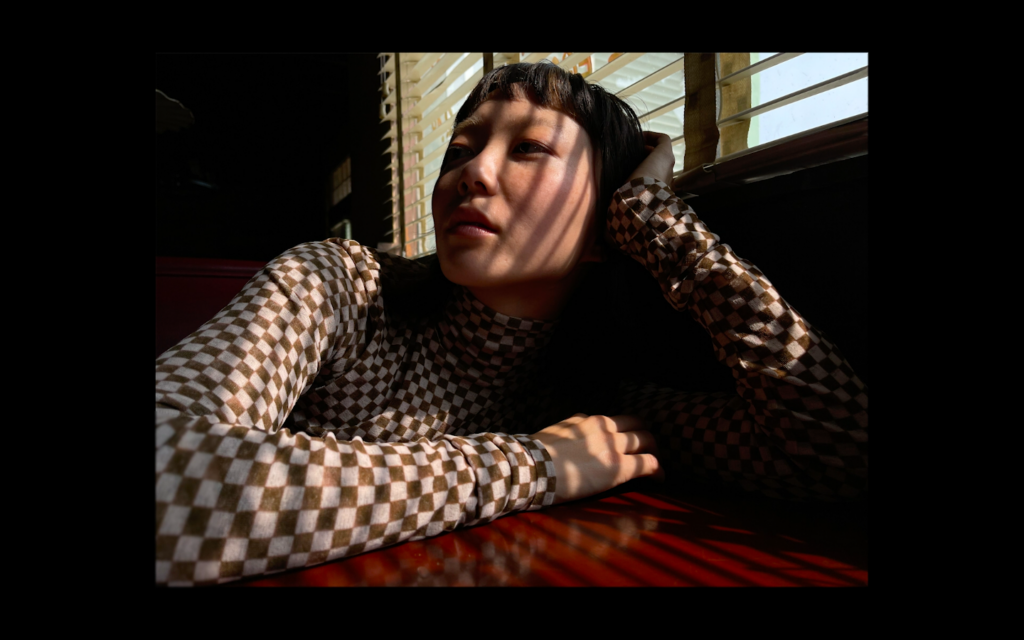 On top of the breathtaking new camera additions, the iPhone 12 has the means to record 4K HDR video with Dolby Vision. This is the first camera ever to record in Dolby Vision, allowing users to edit their videos right in the Photos app or iMovie. This is a game changer for budding filmmakers finding difficulty in lugging around heavy camera equipment but still have the vision to create a provoking film.
The iPhone 12 is available for pre-order on October 16 and the iPhone 12 mini is available for pre-order on November 6 here with pricing.
Click here for more on the iPhone 12 & iPhone 12 Mini features.
iPhone 12 Pro & iPhone 12 Pro Max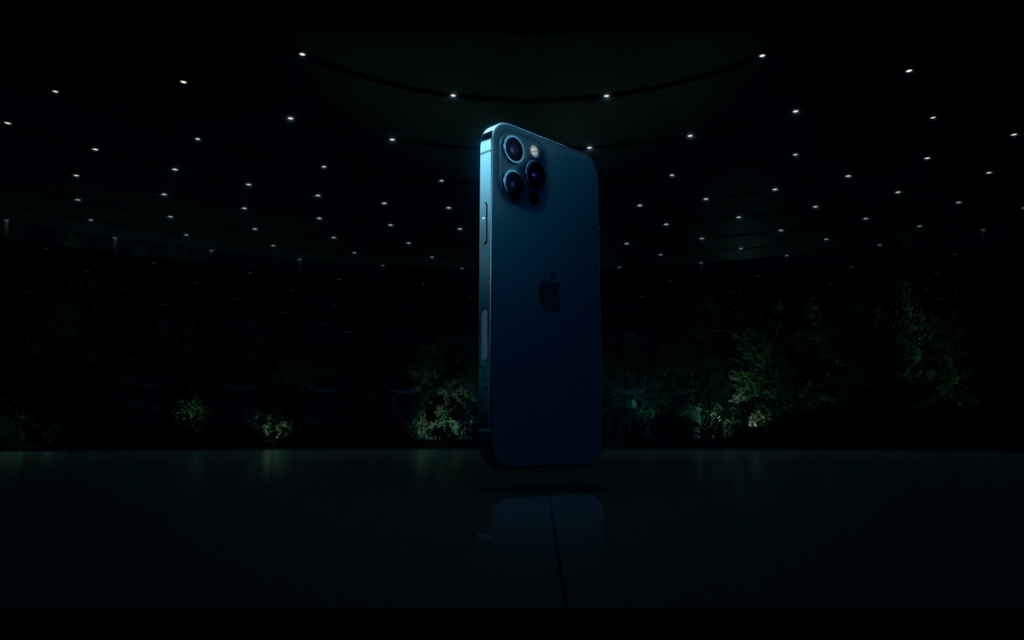 Along with the iPhone 12 and iPhone 12 mini, these other strong additions are made up of 5G, the A14 Bionic chip, and a brand new camera system. Only, there's even more to love. The iPhone 12 Pro Max has a mighty large 6.7 inch Super Retina XDR display size, while the iPhone 12 Pro has a 6.1 inch display. Both new models have a lavish surgical-grade stainless steel finish and come in tantalizing new colors of pacific blue, gold, silver, and graphite. What makes these models even more powerful than their counterparts mentioned earlier is the incorporation of the LiDAR Scanner.
For their next Mars landing, NASA is using LiDAR technology and now so is Apple in their iPhone 12 Pro. The LiDAR scanner measures how long it takes light to reflect back from objects, then creating a depth map of the space around you. With this new technology, Augmented Reality apps can transform your environment into an accurate wild jungle or a travel destination.
As for the camera, the iPhone 12 Pro Max has a 47% larger sensor and larger pixels increase the amount of light coming into the Wide camera, while the new 65mm Telephoto camera allows for better zoom on portrait photos. An example awaits below: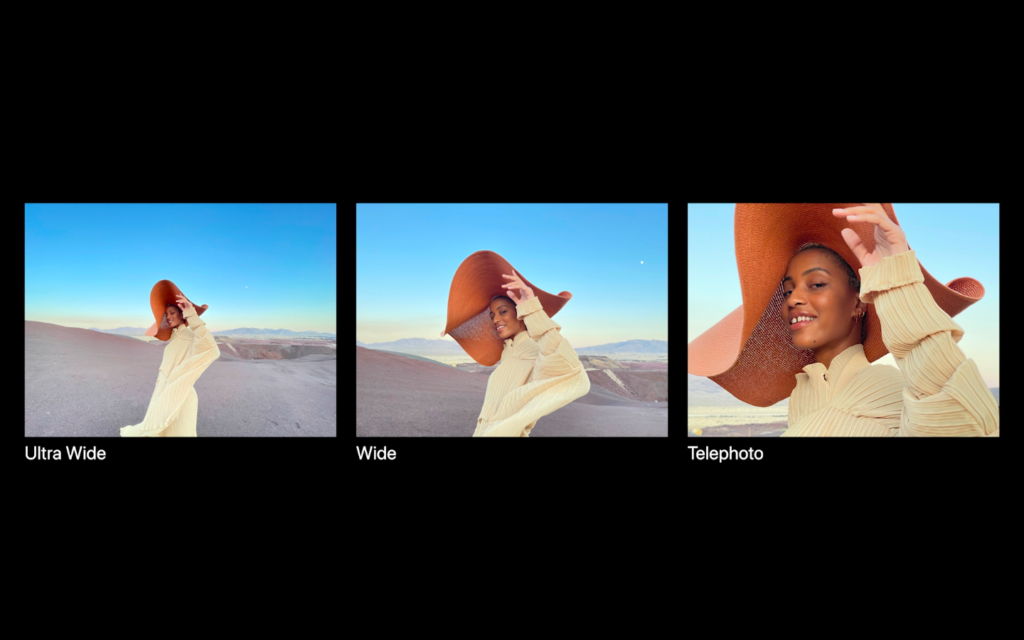 The iPhone 12 Pro is available for pre-order on October 16 and the iPhone 12 Pro Max is available for pre-order on November 6 here with pricing.
Click here for more on the iPhone 12 Pro & iPhone 12 Pro Max features.
MagSafe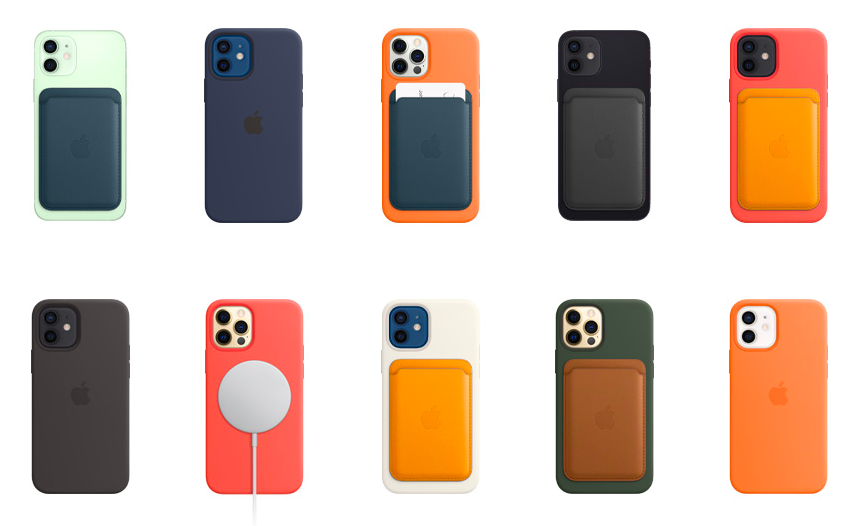 Along with the new iPhone 12 drops, MagSafe is the phone charging solution that will make phone charging easier than ever. In an effort to be as eco-conscious and sustainable as they can be, Apple eliminated the charging cable from each new iPhone 12 order and introduced new MagSafe accessories meant to give your phone an easier charge sans cords. The MagSafe collection includes wallets, phone cases, and chargers that each have their own built-in magnets designed to snap onto the back of the iPhone 12. Apple concludes this will allow for "effortless attachment and faster wireless charging".
Click here for more on the MagSafe accessory lineup.
HomePod mini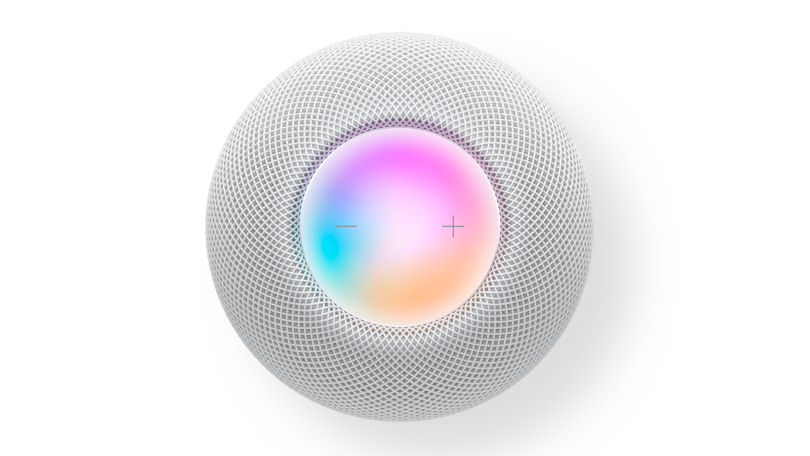 Since home was truly one of our most visited place this year, Apple decided to amp up their home-based product line by introducing the HomePod mini. With its new smart speaker mesh fabric, backlit touch surface, and acoustic wave guide providing a 360 degree auditory experience, this mini is larger than life. Being only 3.3 inches tall, the HomePod mini looks petite but raises hell with computational audio that fills up any room. If you have multiple HomePod minis in the same environment, they can connect to create one big speaker with a stereo pair.
Aside from how great it sounds, the HomePod mini connects with every Apple device and reimagines the convenience of Siri. With the restoration of Siri, the HomePod mini can recognize up to 6 different voices in one house allowing for a personalized experience dependent on the house member interacting with it at home. And if there's more than one HomePod mini in the same house, house members can communicate with one another using Intercom voice made possible through Siri.
You can easily control or customize your smart home system with the HomePod mini as well. Just see these examples below: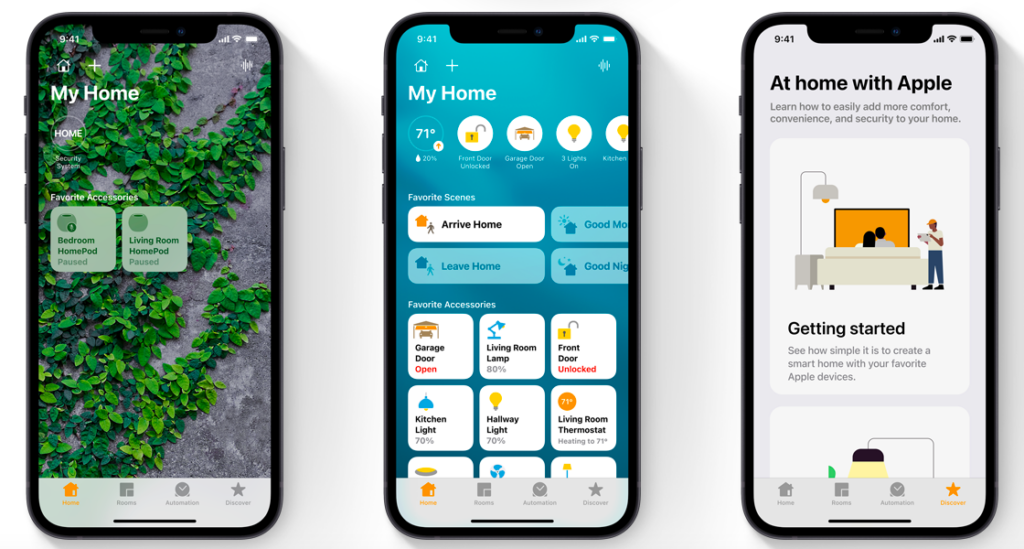 The HomePod mini is available for pre-order on November 6 and available in shop and online on November 16 at $99.
Click here for more on the HomePod mini features.
For the best visual experience of this latest event, watch down below: