Are you searching for the best family plan? Family plans are a great, affordable ways to get family members under one account while still allowing for individual choice in phone and mobile plan options. Even children that have already left the nest remain under their family's plan because of the financial benefits. There's also an opportunity for cheaper plan prices per line on family plans.
So how do you know which family plan is really the best for you? Here's some insight on what to consider when choosing the best family plan, what the best family cell phone plans look like, and how you can further save money on your collective phone bills.
How to find the best family plan for you:
First, check how many lines you need for your family. Most family mobile plans offer 3+ lines for each member of your family.
Then, decide whether you need new phones or if you're bringing in your current phones. Remember: each line you add to a family plan can have a different phone model for each family member

.
Consider how much talk, text, and data you'll need for each line. Each family member can have a different amount. If you don't know how much talk, text, and data you'll need for each line yet, just put the minimum amount in to see all your family plan options for a certain carrier.
Decide between unlimited plans vs. limited plans.

Some carriers will have unlimited data plans for the same price as limited data plans. Make sure you get a family plan that includes the realistic amount of data everyone will use.
Decide between

shared data vs. individual data per line. This will apply to plans that aren't completely unlimited. Shared data means that if you have 8GB of data allowance in your family plan, then all lines share that amount (and it's not spread out equally). One line can use 4GB, another can use 2GB, and the other can use 2GB. Individual data (or per line allotment) means that the data is shared equally among every member on the family plan. This is a great option for families that know one member uses a lot more data and may take over the monthly data allowance quickly.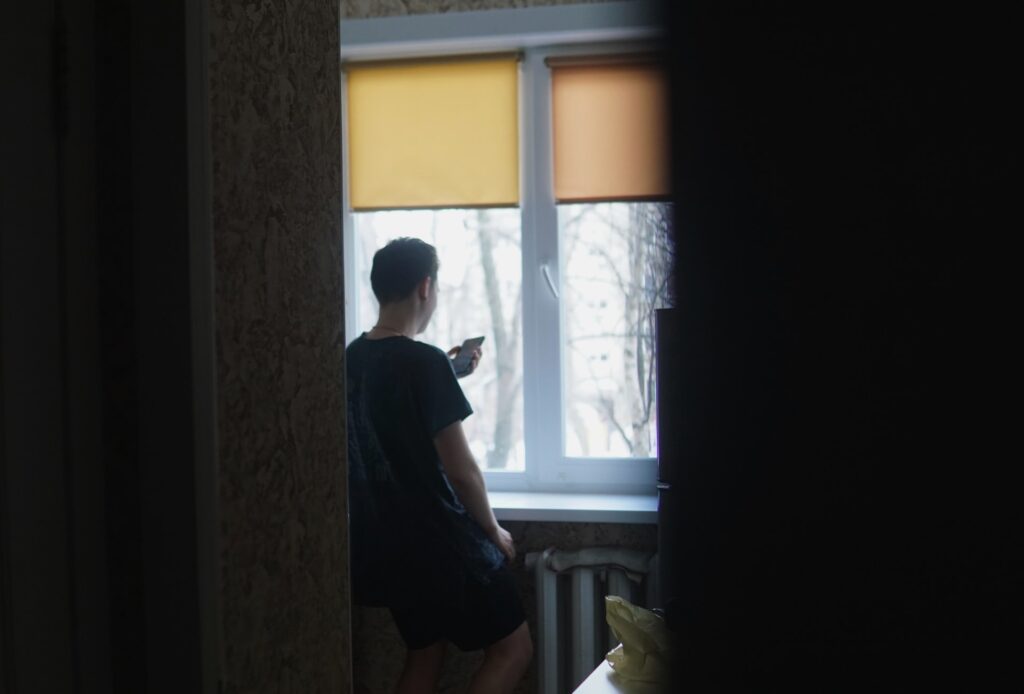 Are family plans cheaper than individual cell phone plans?
In short, yes! In terms of branching out from a family plan as an individual, you'll usually end up paying more than you did when part of a family bundle. Family mobile plans split the cost of a cell phone plan so each member actually ends up paying less!
For example, if you add 3+ lines for your family on Wing you can get unlimited data for only $50/line compared to $55 for unlimited data on an individual plan. The whole family can save more money!
Comparatively, let's check out what the major carriers offer.
Verizon family plan: is it worth it?
Verizon offers a cheaper 4 line family plan at $35/month per line with unlimited talk, text, and data, but there are added taxes & fees. Their Start Unlimited plan is a whooping $70/month plus taxes & fees. In this case, as it stands with the other competitive examples, the family plan is cheaper.
AT&T family plan: is it worth it?
At AT&T, a 50GB shared data family plan for three lines is $50/month per line. After 50GB is up, data speeds may slow down if the network is busy. Compared to their unlimited individual plan, which runs at $65/month, the family option is obviously cheaper.
Sprint family plan: is it worth it?
Sprint's Unlimited Plus Family Plan is $140/month for 4 lines. However, this great deal is only available for existing Sprint customers and their national network coverage isn't the strongest. Compared to their unlimited individual plan, which costs $60/month, the family plan is cheaper.
T-Mobile family plan: is it worth it?
For 4 lines on the T-Mobile family plan, it costs $26/line or $105/month with additional taxes & fees. Added taxes & fees could be a surprise for families who just want a straight total. Compared to their unlimited individual plan, which runs for $60/month with AutoPay enabled + additional taxes and fees, the family plan is the less expensive option.
After analyzing these value savings, it's clear that a family of three-four can save anywhere from fifteen to twenty-five dollars per person. In a year, that's $180-300 in savings for each family member. That extra savings can motivate children or students living at home to save more, and help parents tuck that extra money away for them.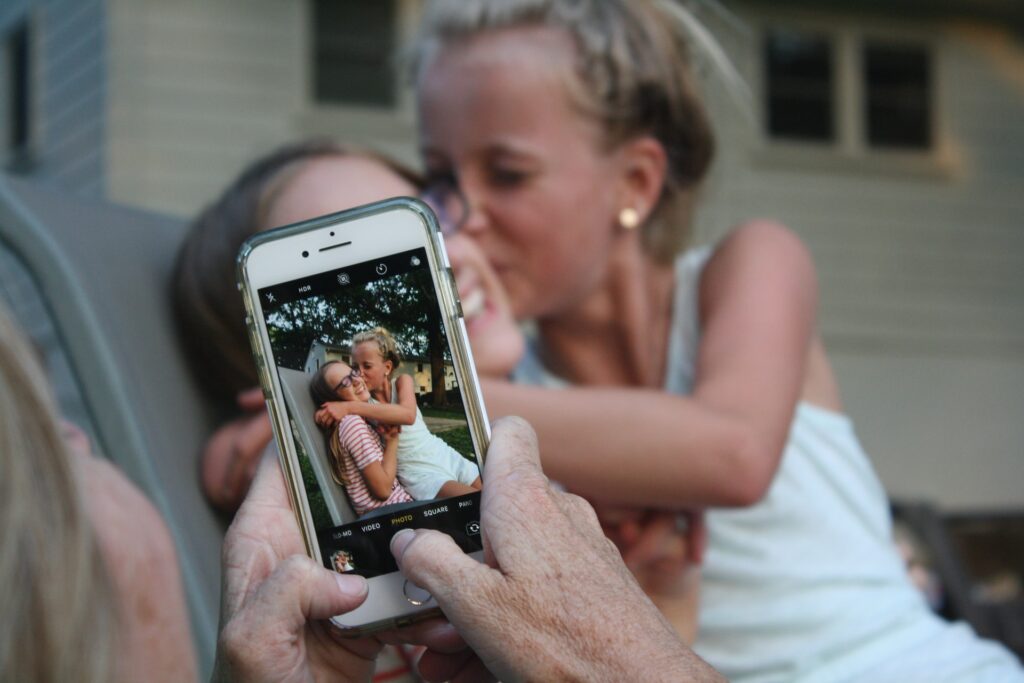 Affordable mobile family plan options:
Every member of the family should feel like they're getting the best wireless priority. Let's break down the Wing Family Plan, Metro by T-Mobile prepaid unlimited, and Start Unlimited by Verizon cell phone plans and see why both kids/teens and adults can share love for them.
What kids/teens will love:
What adults will love:
In Wing's Unlimited Family plan, adults will love the flexibility in knowing that each member of the family will be happy with their own device and plan option. It'll save adults the hassle of compromising what they want for their children.
In Metro by T-Mobile's prepaid unlimited plan, adults will bask in the savings of it all. At $30 per line, the affordability is exceptional.
In the Start Unlimited family plan by Verizon, there's DVD-quality streaming at 480p on smartphones and tablets. Since adults need those moments to whine down and enjoy some entertainment, this feature seems perfect for relaxation.
The best family cell phone plan deals:
New deals and promotions are common when it comes to family plans. For example, Total Wireless offers a special $95/month shared plan for 4 lines with unlimited data and no contracts. T-Mobile's Magenta family plan with 4 phone lines is $140/month with AutoPay discount of -$5/month per line. T-Mobile's Magenta plans give further deals to families who are military & veteran, as well as first responders. As you can see, these deals are exclusive to people wanting the best family plan with low cost carriers.
How to save money on your mobile family plan:
Select prepaid carriers
Small prepaid carriers that have pay-as-you-go mobile plans run on the top four major networks to give you the same great coverage at lower rates. Keep in mind that prepaid carriers usually have you pay the full price for your phone upfront, rather than spreading it out over a two-year contract. But, most prepaid carriers let you bring in your own devices if they're compatible on the network. Wing does this, and it's super simple. Credit checks are also avoided with this option.
Use "all-in pricing"
Carriers like T-Mobile, Sprint, Boost, and MetroPCS offer family plans with "all-in pricing" which has all the taxes and surcharges wrapped up in the price. There's no hidden fees. The advertised price of the plan is what you will see on your phone bill every month, no surprises.
Pay off new device upfront
This applies to families who are looking to get a new device or new devices. The monthly service plan won't be a contract, so you're free to cancel your service or switch carriers at anytime. This will save you from having to pay off a device over as many months as the carrier's leasing program instates.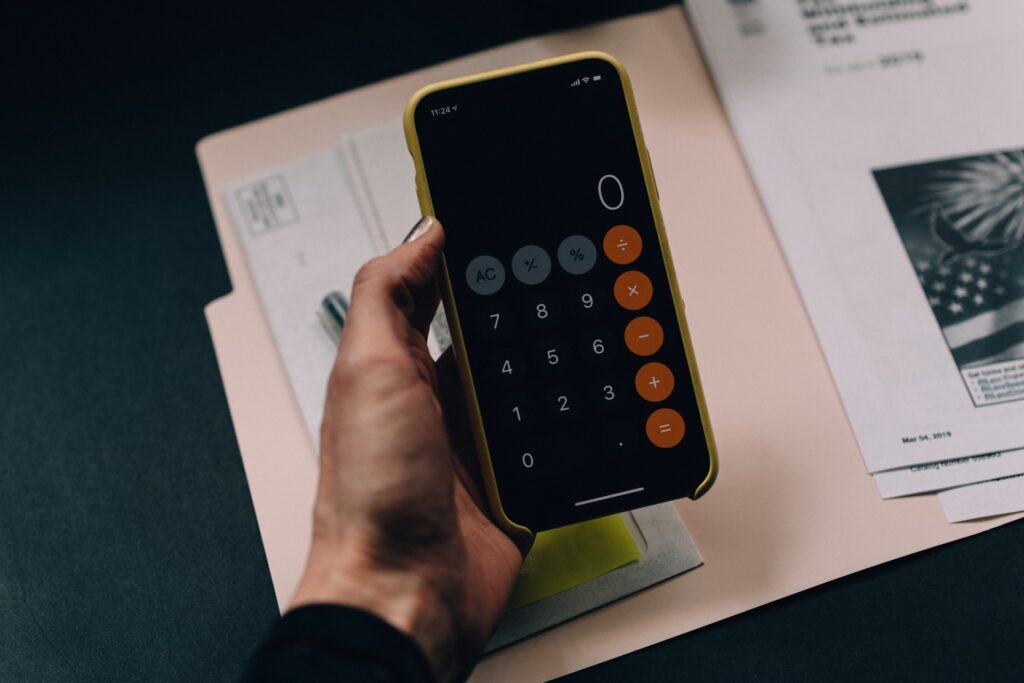 How to save more money on cell phone bills:
Switch to a more affordable carrier
Phone contracts and long-term commitments from phone carriers can lock people into expensive promises. Look for prepaid carriers, like Wing, who reject contracts. On Wing, users save an average of $650 a year on their phone bills.
Regularly check data usage
Families should often check their data usage to figure out how much they're really tapping into. You can check this by surveying your bill or going onto your carrier's app. Once you understand how much data you truly need, you can save money by switching to a family plan with lower monthly data limits

(if needed).
Monitor phone settings
Simply adjust your settings so you're not tapping into too much data. Tell the whole family to connect to WiFi whenever they can, download music on WiFi so they can listen to it offline, switch to lower streaming quality for music and video, and turn off autoplay for videos on apps.
Can adults stay on their parents' family plans?
Yes, and it's not weird at all! Many millennials and adult children choose to stay on a shared family cell plan because of the great monthly savings that come with it. Other than the savings, parents often want to help their children out for as long as they can. Being on a shared family phone plan is one way to do it. Parents are sometimes the sole financial support to their adult children, and, other times, a shared family plan is just the convenient choice for everyone.
Believe it or not:
The average age of a child still using their parent's plan is 28.
33% of parents with an adult child still on their plan say that their child is 30 years or older.
After going over family plan choices, the savings, and reasons to stay on multi-line plans, it's time your family sits down to have the mobile talk together. Don't worry, it'll be much easier than that one about the birds and the bees.