Take a bite of this juicy Apple.
Today marked the 'Time Flies' live event that took the tech world by storm, in which Apple announced new products and features. Much to the surprise of many, the mysterious iPhone 12 wasn't the highlight of this event but sources say it'll come to light by mid-October.
However, we got the pleasure of meeting two new Apple Watches, a new fitness experience, two new iPads, and Apple One (which we'll get into lastly). Let's bring them back to the stage.
Apple Watch Series 6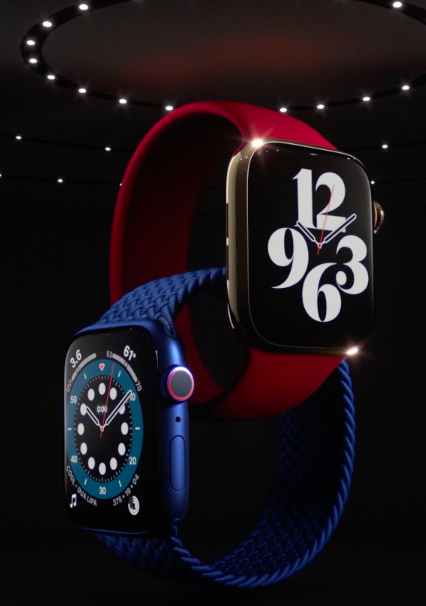 Though watches have always served the purpose of telling time, Apple moves beyond that. In non-traditional ways, the Apple Watch has been able to track weather patterns, send text messages, schedule meetings, open garages, stream music, and more. Now, with the new Apple Watch Series 6, health monitoring is at the forefront.
Improving technology to match the times has always been a skill of Apple. With this product, it's no different. Learning from the COVID-19 pandemic and understanding the severe health effects that have taken its toll on our new world, the Apple Watch Series 6 offers blood oxygen level measurement through an infrared LED light system. It's able to take measurements in 15 seconds, and beams the results on the watch face.
As an addition to health tracking, the Apple Watch Series 6 also features an ECG app which monitors heart patterns. For people who experience irregular heart activity or fear the risks of cardiac arrest, this built-in health tracker gives those more peace of mind.
Alongside the new health improvements, this product has a Sleep app and hand washing detection in store.
Focusing on the product's design, the Apple Watch Series 6 is crafted from a term called the Solo Loop. This material is made out of stretchable silicone rubber and creates a seamless slide-on/slide-off effect on the wrist. The Braided Solo Loop is another option, which is made from 100% recycled yarn. The look of this design could put wedding rings to shame.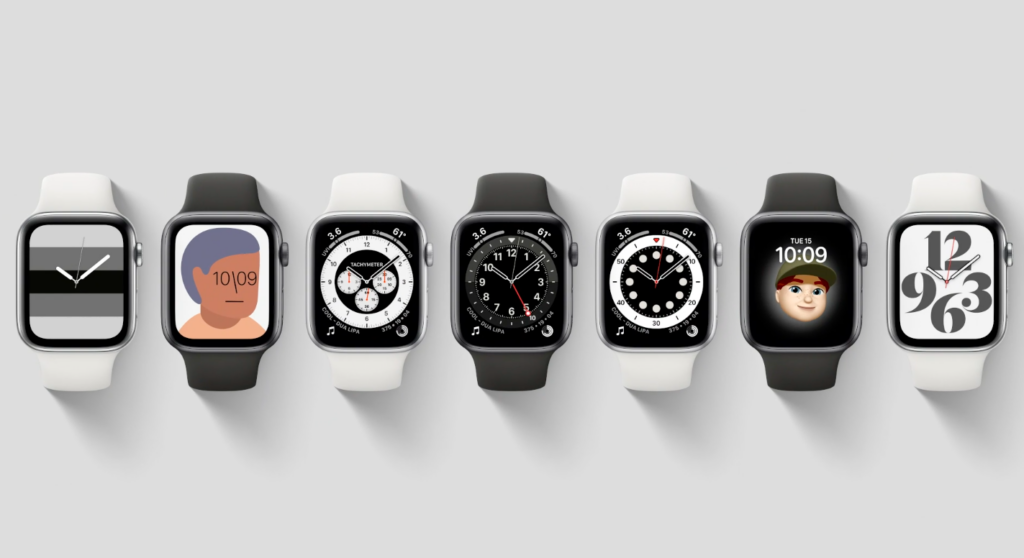 Another prominent design feature to take note of is the variety of customizable watch faces. Watch faces including the Count Up face which lets you track elapsed time, Stripes face, and interactive Memoji face breathe new life into the Always-On Retina display. This gives multiple personalities to one device.
Click here for more on these Apple Watch Series 6 features.
Apple Watch SE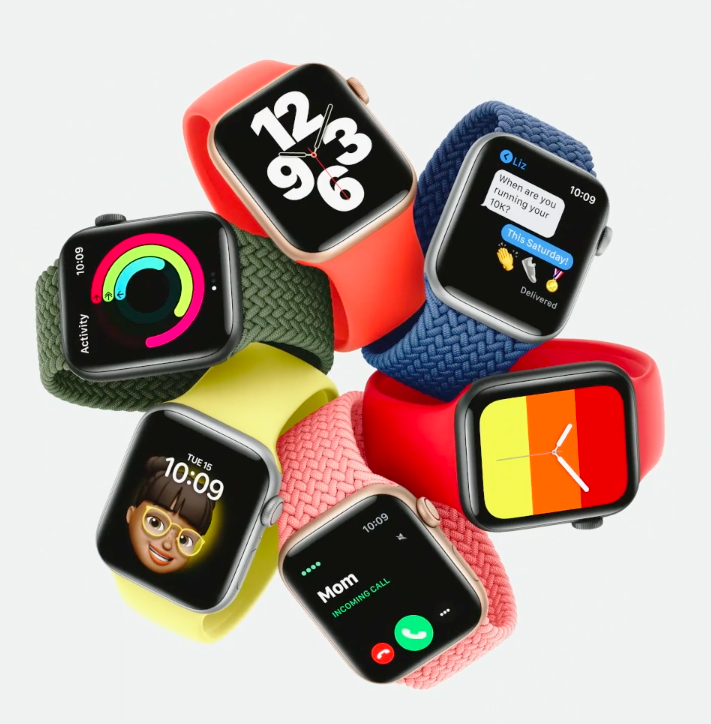 The Apple Watch SE debuts itself as the more affordable smartwatch starting at $279 with Activity Rings that use Move, Exercise, and Stand metrics to track daily exercise, as well as being water resistant up to 50 meters. You're able to raise your wrist and see metrics like distance pace, calories burned, heart rate, and more.
Now with a brand new Family Setup, you can use your existing iPhones to pair watches for children who don't have phones of their own. This allows for further safety and communication features, such as location setting enabling and specifying which contacts kids could communicate with.
In cases of danger, like taking a hard fall while wearing the Apple Watch SE, the product has the ability to contact Emergency SOS simply by pressing and holding the side button.
Click here for more on these Apple Watch SE features.
Apple Fitness+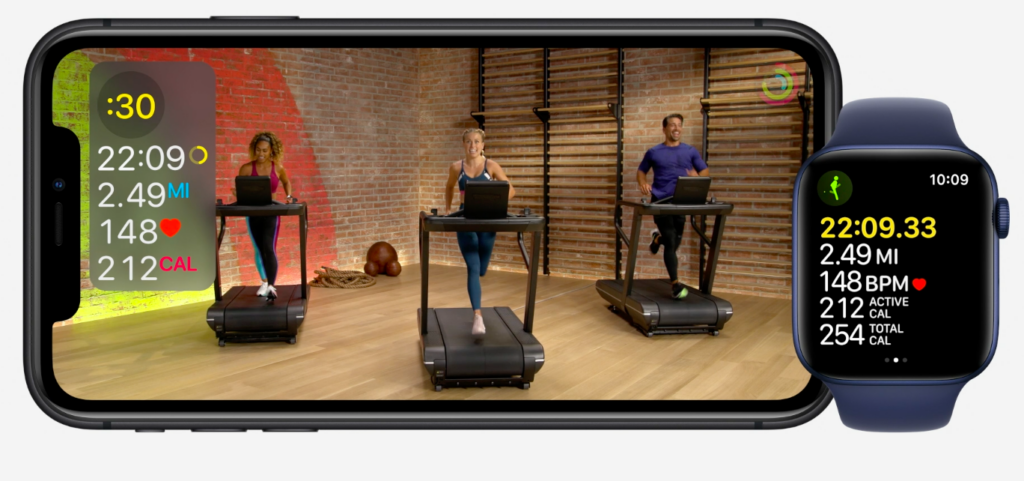 Coming late this year, Apple Fitness+ will serve as an addition to the new Apple Watch products that combine advanced algorithms with the smartwatch sensors to better track your workouts.
Fresh workouts will be available for users to choose from every week, including different instructors and time slots personalized with your music taste from categorized Apple Music libraries. Such workouts will include: yoga, dance, cycling, strength, core, rowing, and more.
With your Apple Watch on wrist, users are able to sync the Fitness+ workout of your choice with your wearable allowing for heart monitoring and calorie burning summaries.
Click here for more on Apple Fitness+.
iPad Air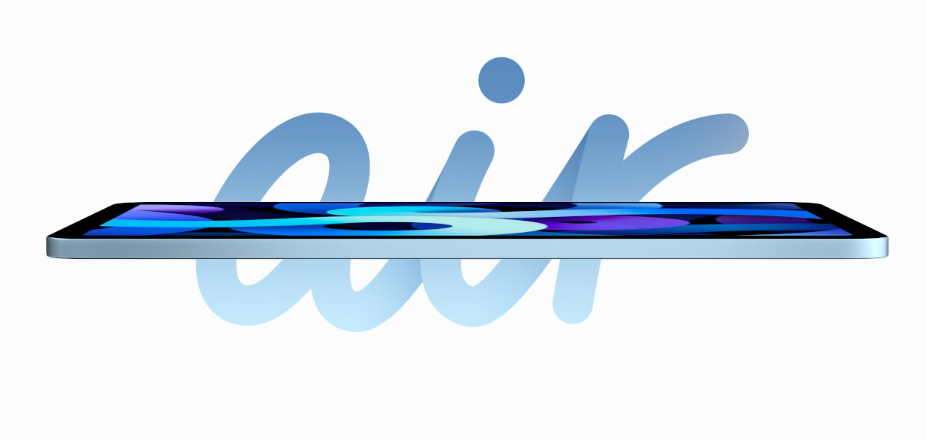 Serving a fierce A14 Bionic, selection of brand new colors (like Space Gray, Rose Gold, and Sky Blue), a 10.9-inch Liquid Retina display, and nuanced Touch ID using the top power button to unlock, the iPad Air is a force to be reckoned with. Along with its True Tone and antireflective coating, this product sells itself on its ability to create masterpieces using the second-generation Apple Pencil. Using this tool, the iPad Air is a creative person's daydream because it has the surface to work like a notepad, painter's canvas, drawing board, and video editing machine. It also uses 100% recycled aluminum enclosures, so there's something for the planet.
Click here for more iPad Air features.
The New iPad 8th Generation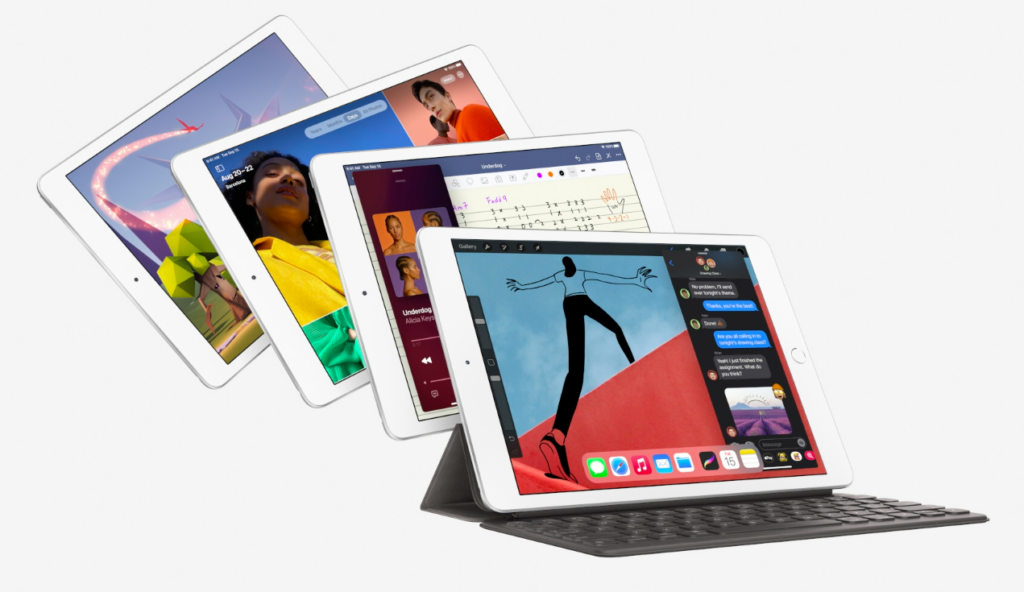 With the powerful A12 Bionic chip, Smart Keyboard, and Apple Pencil support, the new iPad 8th Generation promises to make multitasking easier. With the power to make a FaceTime call while editing a script in progress, this product allows for both business and playtime. The super fast graphics, 40% faster CPU, and neural engine machine learning gives new meaning to a handheld computer.
Click here for more iPad 8th Generation features.
Apple One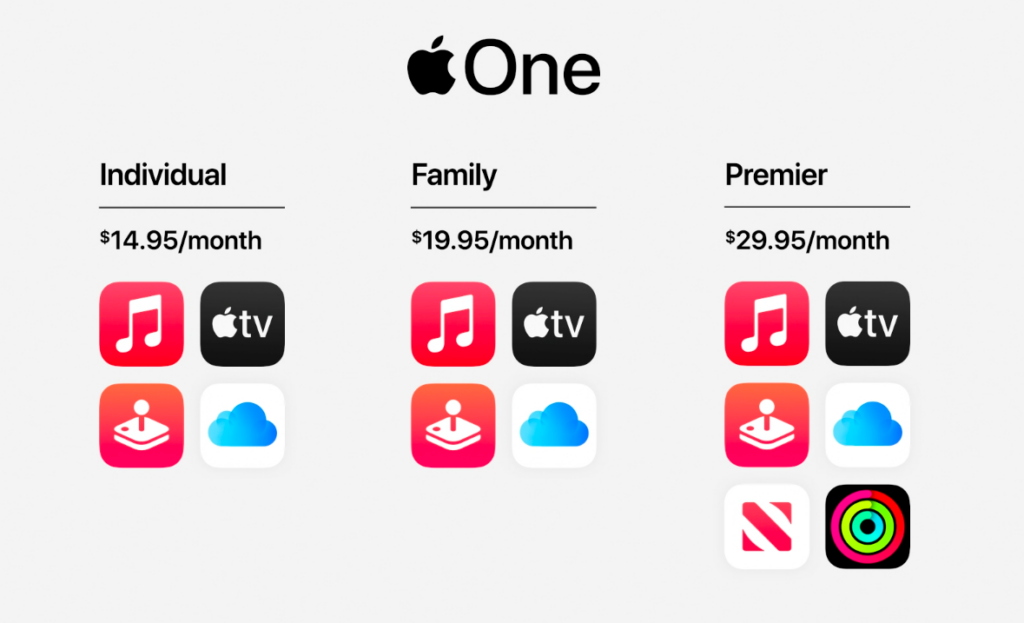 Lastly, Apple announced the Apple One subscription which groups Apple Music, Apple TV+, iCloud, Apple Arcade, Apple Fitness+, and Apple News+ together in selective bundle services. The prices in the above photo are featured here with more details on the official Apple website.
And if you're interested in the visual experience of the 'Time Flies' event:
How's that for a launch? Stay tuned for more updates on the release of the iPhone 12 coming this October.