A cell phone contract seems like a dated concept, but some cell users still fall victim to being locked into a cell phone plan. Early termination fees, transferring your phone line, carrying over your lease, and switching phone carriers may all be part of the process of breaking your cell phone contract. Wing makes it easy to cut ties with ridiculous phone carriers and seamlessly switchover without any long-term contracts or commitments. Let's talk cell phone contracts and how they impact cell users everywhere.
What's a cell phone contract?
A cell phone contract is a commitment between a phone carrier and customer where the customer pays a single monthly fee for a fixed period of time (usually one-year or two-years). Most people enter cell phone contracts when they want to get a more expensive phone and pay it off over a longer period of time. The full price of the device is typically split up into 12 or 24 month periods where customers pay for part of the device each month, along with their monthly plan fee. If they choose to break the cell phone contract, the customer can face early termination fees.
Should I break my cell phone contract?
It's up to the cell phone user, but we recommend getting out of contracts if you're feeling uneasy about overpaying and long-term wireless commitments.
A few reasons why someone would want out of their cell phone contract are:
They're paying too much for their phone bill
They're not happy with the service they're getting
They're looking for a new carrier or new device
Although there might be other cases, these are a few of the most popular ones from wireless customers.
What are early termination fees?
Early termination fees (ETF), in the world of telecom, are leftover charges that a customer faces when they want to break their cell phone contract from their phone carrier. If a customer cancels their service before the contract is up, then they are left with ETFs which are made up of the cost of their phone (if the phone isn't paid off) or phone plan when they signed onto the service. Luckily, Wing doesn't charge ETFs because they operate on month-to-month cycles as opposed to drawn out phone contracts.
How much are early termination fees?
Early termination fees cost as much as the phone line on the customer's account and how much more they need to pay off. Depending on how many lines are under one account, ETFs can stack up. For example: if there's 4 lines under a family plan and the account owner wants out of the contract, then the resulting ETFs will amount to the cost of all 4 lines.
When are early termination fees given?
Early termination fees are likely applied when a customer cancels their service with their provider before their contract is up OR when a customer doesn't pay their bill for a long period of time so the carrier cancels their service and contract.
How can I avoid early termination fees?
Avoid contract plans with cell phone carriers! You can buy your phone upfront or lease your device over a 12, 18, or 24 month period with Wing. A phone lease is not a contract with Wing, meaning your monthly plan price won't be affected. You may also lower your monthly plan to reduce your monthly bill. In every case, Wing doesn't charge early termination fees!
Best No Contract Cell Phone Plan
Wing offers a range of no contract cell phone plans that give users the freedom to make changes or upgrades at any time. They're also highly affordable! Wing's cell phone plans include:
Unlimited Plan for $55/month
3GB Plan for $34/month
2GB Plan for $27/month
1GB Plan for $20/month
100MB Plan for $15/month
Flip Phone Plan for $12/month
None of these affordable cell phone plans require a contract so you're never locked in to a deep commitment. Wing also offers cheaper family plans for users wanting to get more lines under one account!
How To Transfer Your Phone Line
Transferring your phone line may involve bringing over your contract to another carrier who charges less month-to-month. Wing allows customers to transfer over their phone line with the pleasure of keeping the same phone number and contents inside the phone. Once the contract is transferred over, the customer is free of any liability and obligation they had with their previous carrier.
Customers who are still in a grace period with their carrier on a phone contract may be able to cancel without paying any fees. However, customers must be sure their bill is current and qualified in order to transfer their phone line over to a no-contract carrier.
Transferring your phone line onto Wing is as easy as setting up an account and speaking with a live Wing agent!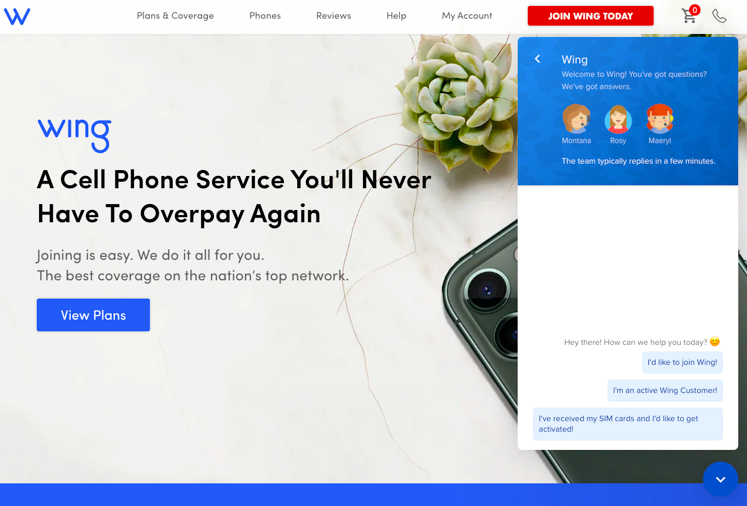 How To Carry Over Your Lease
If you're still paying off your device with your current carrier but want to break free, you can bring over your lease and pay off your remaining device payments with Wing. In order to carry over your device lease and eliminate harsh phone contracts, you must be pre-qualified by a Wing agent. Mainly, this involves a 'soft' credit check which will ensure your lease can be brought over in full. It won't affect your current credit score. The best part is: Wing handles the entire lease transferring process for you. You don't even need to contract your current carrier!
At Wing, device lease carryovers work by sending in your final bill to Wing and, if approved, Wing takes out a loan for the amount you still owe on your device. You use that money to pay off the lease on your device with your current carrier then continue paying through Wing (contract-free)!
How To Switch Phone Carriers
Breaking a cell phone contract can really be as simple as switching to phone carriers who operate on a better, month-to-month service basis. Switching to Wing is really the easiest, as it merely requires signing up through a short survey then getting in contact with a Wing agent who will walk you through your personal switchover experience and help pick the perfect plan for you. Then, you'll be shipped a free Wing SIM card and Activation Kit (with no extra Activation fees attached) that'll help you save more money monthly. Once the Wing SIM card and Activation Kit arrives, you can effortlessly contact the Wing Activation Center and finally get switched over in minutes! Here's a video which shows how easy the switch to Wing is:
Evidently, you can break your cell phone contact and join Wing without the worry of cheating a cell phone carrier.
No Contract Cell Phones For Sale
New Cell Phone – Samsung Galaxy A01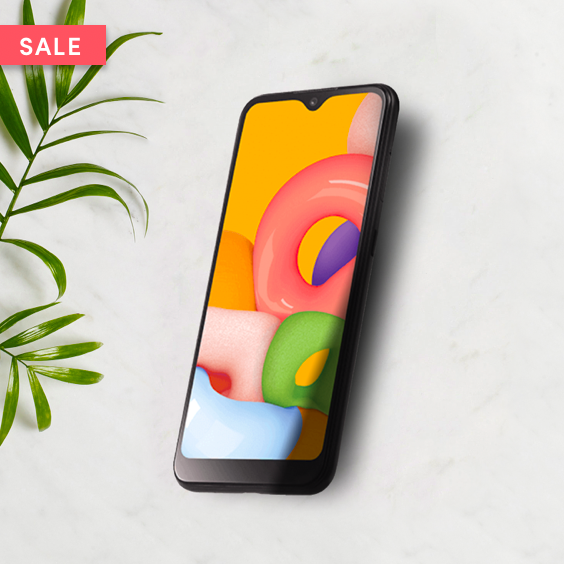 Price: $99.00
The new Samsung Galaxy A01 from Wing is a 2020 smartphone that you can buy upfront for an extremely affordable price. This device features 16GB of memory, an impressive 13MP main camera, 2MP depth camera, front-facing camera, long-lasting 3000-mAh battery life, and a beautiful 5.7″ HD display screen.
'Like New' Cell Phone – Apple iPhone 8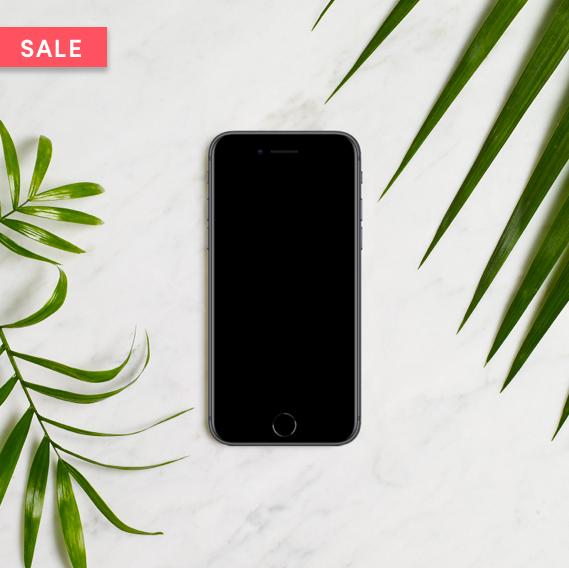 Price: $399.00
The refurbished iPhone 8 from Wing has been quality assessed to function like a brand new smartphone with no contract attached. The iPhone 8 features 64GB of storage space, the powerful A11 Bionic chip, brilliant cameras, and sweet 4.7″ Retina HD display.
New Cell Phone – Apple iPhone XR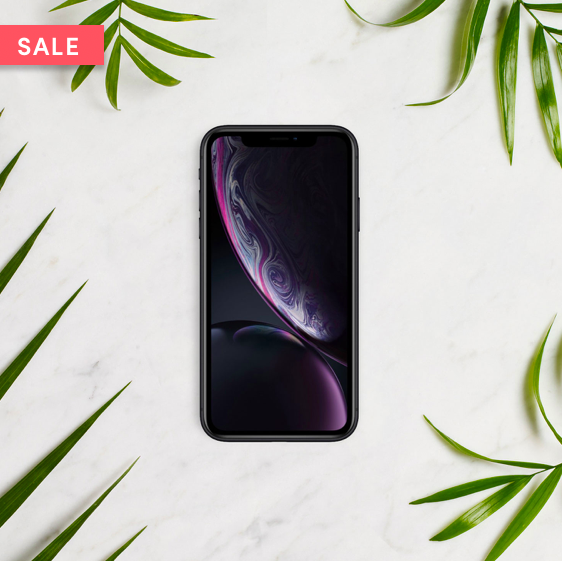 Price: $599.00
The new iPhone XR from Wing is a revolutionary contract-free smartphone that features a 6.1″ Liquid Retina display, mighty A12 Bionic chip, TrueDepth camera system, and 64GB of built-in storage among other great features.
'Like New' Cell Phone – Samsung Galaxy S8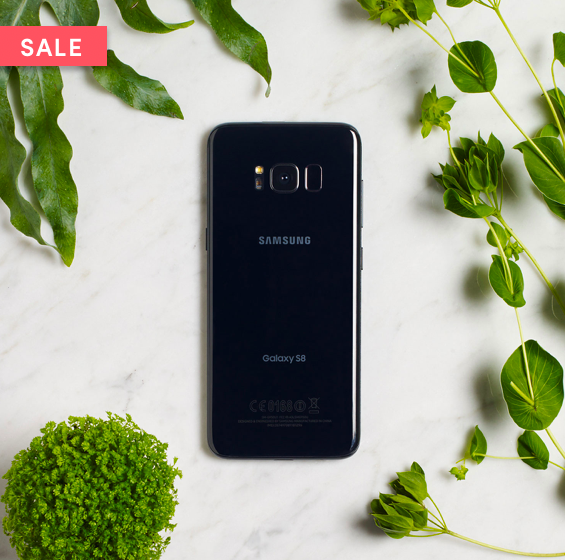 Price: $299.00
The refurbished Samsung Galaxy S8 from Wing has been quality assessed to function like a brand new smartphone without a contract. This device features a stunning 5.8″ Infinity Display, with a large 18:5:9 display ratio perfect for ultimate screen comforts, and 64GB of built-in storage with 4GB RAM among other awesome features.
After taking a look at the reasons to break free from a cell phone contract, the best no contract plans and cell phones, and the optics of switching to Wing, we hope you can get behind a modern phone carrier.