Though Apple iPhones are some of the best-performing smartphones on the market, many Android iPhone alternatives serve up excellent cellular power. Whether you're an Apple or Samsung type of person, there's no denying that Androids are taking large strides with their advanced developments which rank them as frontrunner competitors to iPhones. Android manufacturers like Samsung, OnePlus, Motorola, and Google are releasing sleek and snazzy iPhone alternatives with mind-blowing features. Let's explore some of the best modern, cheap, and value iPhone alternatives that are perfect investments for the Android lover.
Best Modern iPhone Alternatives
Most smartphone users want the latest and greatest. Fresh features and state of the art designs can make or break a great smartphone purchase. Let these new iPhone alternatives take you to new wireless heights you've never explored before.
Samsung Galaxy S20 Ultra 5G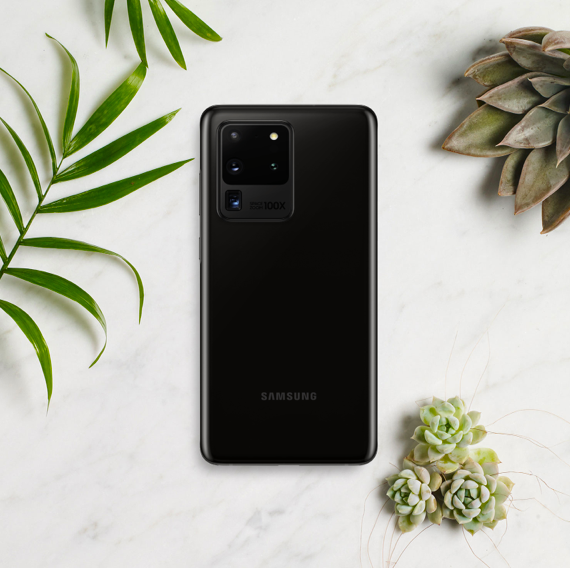 Price: Starting at $61/month or $1249.99
The brilliant Samsung Galaxy S20 Ultra from Wing is the 5G compatible smartphone with 128GB of storage at 6.9″ display that's arguably the best Android alternative to the newest iPhone 12 lineup. Not only does this device feature a stunning AMOLED display and all day battery life, but it includes a triple-camera system and 64MP telephoto lenses that capture your budding photography. The Samsung Galaxy S20 Ultra is equipped with other mind-blowing features such as wireless charging, night hyperlapse mode, and night mode on its ultra-wide camera. This modern device is one of the freshest iPhone alternatives to hit the market.
OnePlus 8 Pro 5G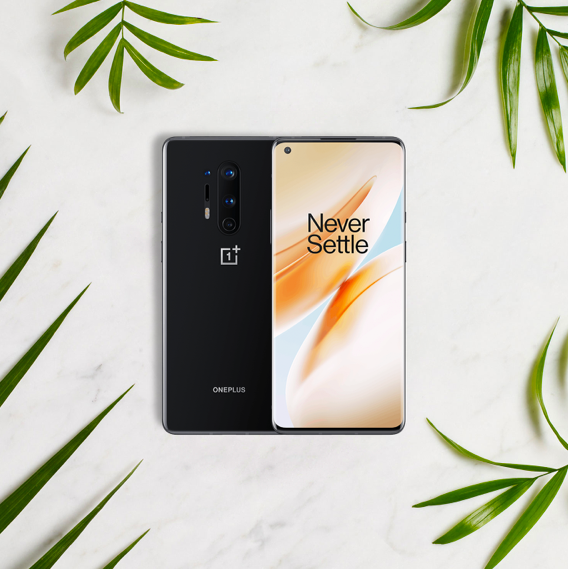 Price: Starting at $47/month or $949.99
The well-performing OnePlus 8 Pro from Wing is the sleek 5G compatible smartphone with 256GB of storage at 6.7″ fluid display that's one of the coolest Android alternatives to iPhones anonymous. While this device features awesome qualities like wireless charging and a quad-rear camera setup, the OnePlus 8 Pro also has an unbelievably high 120Hz refresh rate which allows for seamless scrolling and gaming graphics. If you're looking for an impressively fast smartphone, the OnePlus 8 Pro is one of the speediest iPhone alternatives.
Samsung Galaxy Note 20 Ultra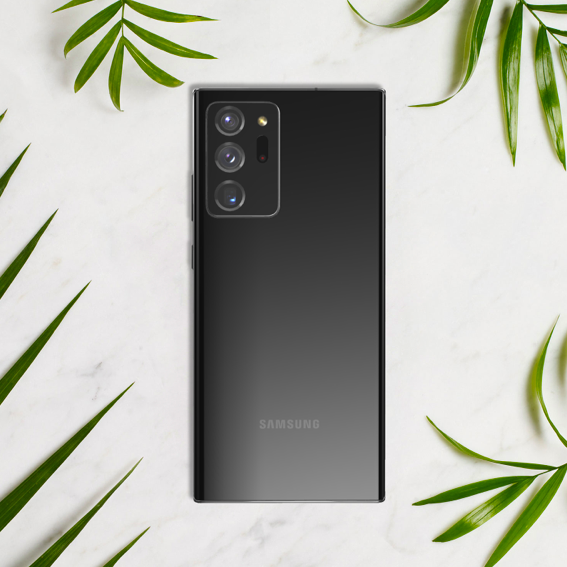 Price: Starting at $59/month or $1199.99
The massive Samsung Galaxy Note 20 Ultra from Wing packs a supreme punch as one of the fastest processing iPhone alternatives. Standing at a 6.9″ Super AMOLED 2, Infinity-O display, this smartphone features the handy S-Pen along with a triple-rear camera setup and 8K recording. Its 4500mAh battery isn't so bad either. If you're in the market for a 'phablet' type smartphone with all the power of a modern cell, the Samsung Galaxy Note 20 Ultra is one of the grandest iPhone alternatives.
Best Cheap iPhone Alternatives (that do the trick!)
Sometimes, the sheer cost of iPhones can deter people from buying into the Apple product line. However, there are a few really affordable iPhone alternatives that can work within the budgets of many. Let's explore them!
Samsung Galaxy A01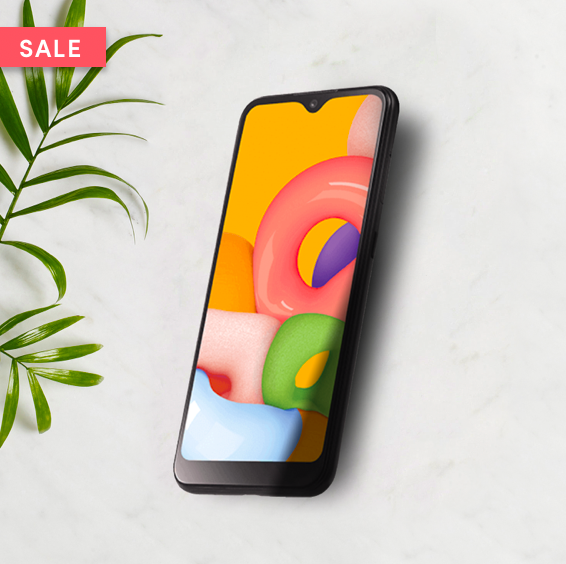 Price: $99.00
The extremely inexpensive Samsung Galaxy A01 from Wing features a mind-blowing HD+ screen and double lens camera that seems too good for its small price. Packed at 16GB of memory, this 2020 smartphone has a roomy 5.7″ HD+ screen which illuminates your photo display on top of everything else seen on your screen. It also has a long-lasting 3000mAh battery and buyers can upgrade their storage space to 512GB with a microSD card. If you're looking for a cheap iPhone alternative that does the trick and more, check out this device!
Motorola Moto G Power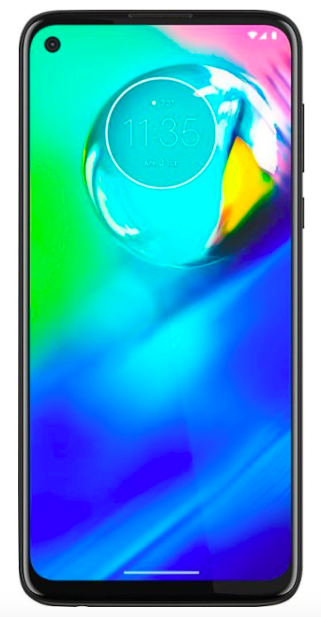 Price: $169.99
The low cost Motorola Moto G Power from Best Buy has one of the best budget cell phone battery lifecycles, which makes for a mind-blowing feature. This mighty device model has 64GB of memory and a 5000mAh battery that holds a maximum charge of 3 days! If you constantly forget to bring your phone charger anywhere with you, then the Motorola Moto G Power is your instantly affordable new iPhone alternative BFF.
Best Value iPhone Alternative
Google Android smartphones are strong competitors to iPhone devices due to their high-rated performance and modern qualities. Let's check out one Google phone in particular that gives great value for what it has featured.
Google Pixel 5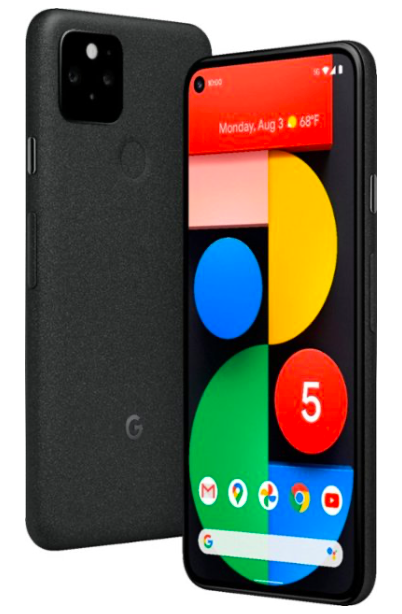 Price: $649.99
The Google Pixel 5 at Best Buy has all the updated qualities of a great iPhone alternative- 5G compatibility, 128GB of storage, a fast Qualcomm Snapdragon 765G processor with 8GB of RAM, and a brilliant Pixel Night Sight and Portrait Light camera that works in any environment. Its 90Hz OLED screen, water resistance, and wireless charging also make this device heavy with mind-blowing features at a fair cost. These fantastic qualities and more make this smartphone a great value iPhone alternative.
We hope this selection of iPhone alternatives with some of the hottest features left you in a positive Android state of mind.